Lovely day – warm but cooler than Friday, sunny, not much wind. I might have considered doing a long one except that the weather forecast threatened thunder showers at about 5pm (however I'm writing this after 7:30pm, and they haven't arrived yet).
I planned a route that would take me up north through Castle Donington, past Melbourne and over Swarkestone Bridge, then west along the long, flat road that runs along the Trent, to Willington or perhaps a little further. Nothing new, nothing fancy.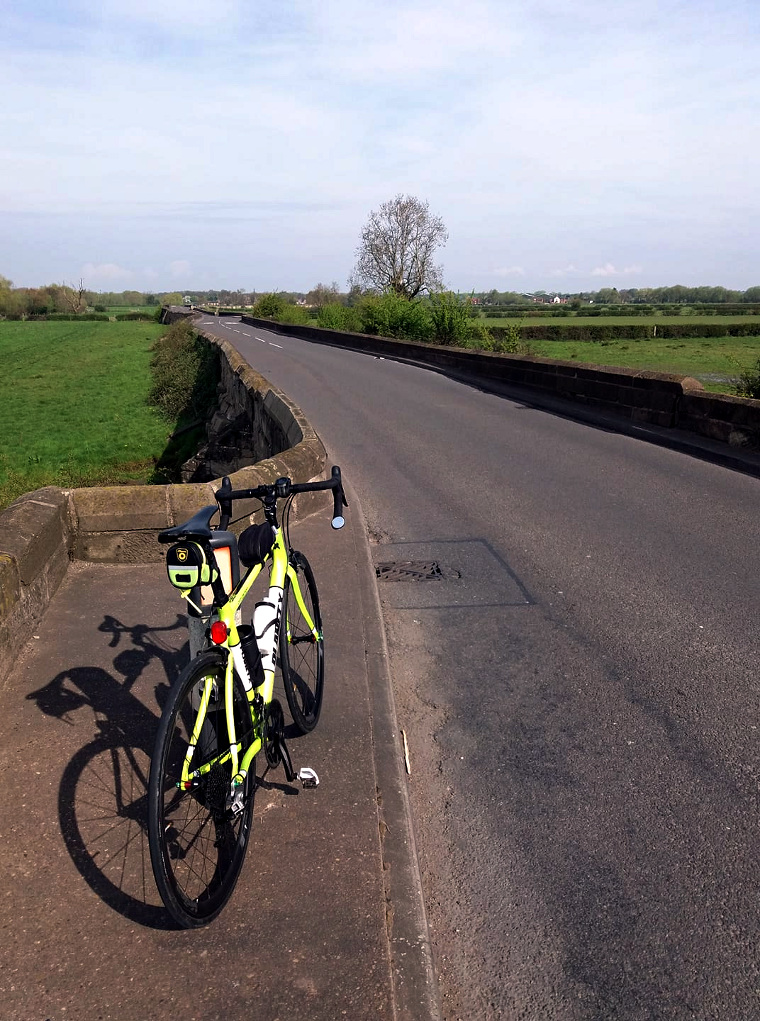 Really a joy to be pedalling along dry roads in warm sunshine. I can't get used to it!
I passed through Willington and had done about 21 miles, then decided to turn back at the next road junction. I generally look for some sort of landmark as the end point in case I have to recreate the track due to a GPS failure. But when I arrived at a right turn, I decided to take it and explore for a bit. This took me to a village called Etwall where I stopped at a bench for ten minutes, then came back. I had briefly considered continuing on into Derby and fashioning an impromptu route home from there for a bit of an adventure, but I decided against it.
Rather than come back over Swarkestone Bridge I kept on through Weston, Aston and Shardlow, before coming home the time-honoured usual way from the office at Donington.
Really quiet out there again, though I suppose you'd expect that on any Easter Sunday. I stopped on the bridge over the A38 near Willington and didn't see a single motor vehicle, looking south-east. I thought this was worthy of a photo. However by the time I'd removed and readied the phone, a couple of cars had loomed into view. Rather than wait for the view to clear again, I decided I'd just digitally remove them. And I have.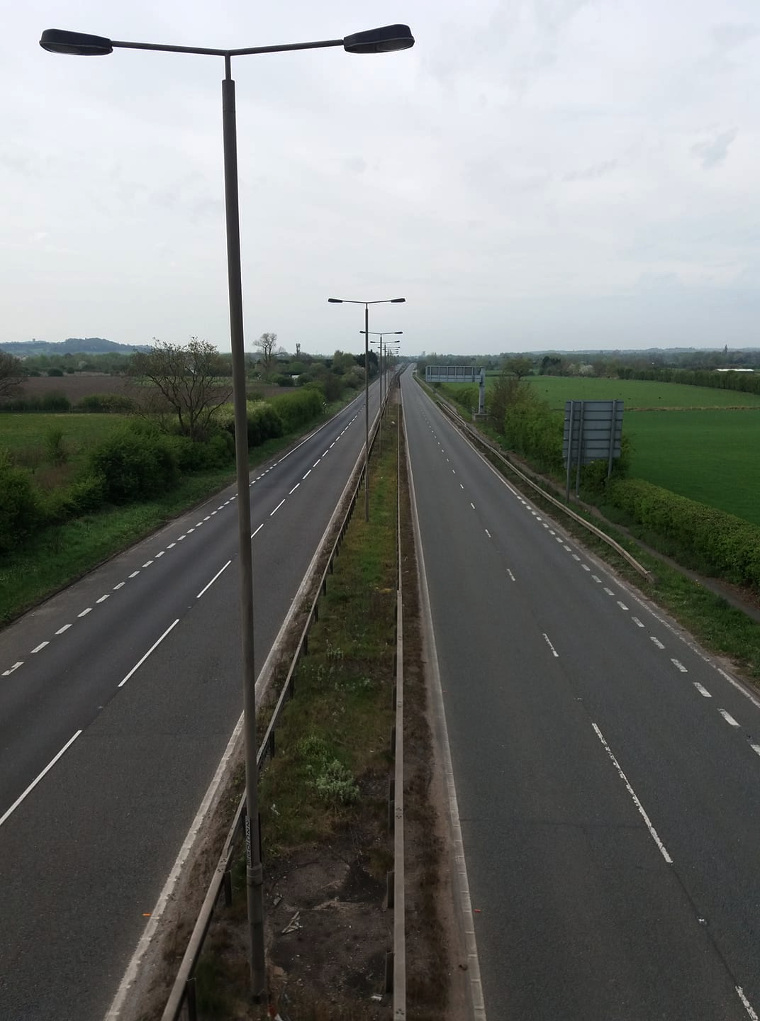 Decided to wear a cap today rather than a helmet, to keep my eyes shaded. It blew off as I was coming through Weston, but I backtracked and found it again a minute later.
Went out and came back through Coleorton. This involves a few hundred metres of a busy A511, usually following a wait for a gap in the river of fast-moving traffic. But today it was clear and I wasn't overtaken by a single car or lorry either time.
Saw a really pretty bird along the road to Willington – small, with distinctive white, black and grey plumage. A bit of googling suggests a pied wagtail, "best looked for near water" so that makes sense.
https://www.strava.com/activities/3289385739
50.16 miles, 286 this month.