Didn't plan to go out on a bike today since the weather was a bit damp in the morning, but the sun came out in the afternoon so, since the weather looks grotty for the next couple of days, I thought I'd do 30 or so. Might have done a few more, but I wasn't able to leave work as early as I'd have liked.
Very mild out there, though a bit windy. I did a Twycrosser, with the detour to Orton.
Passed the little heliport (just a flat spot in the grass really) in the field along Gallows Lane just in time to see a helicopter take off from there. It took to the air in the rough direction of Birmingham.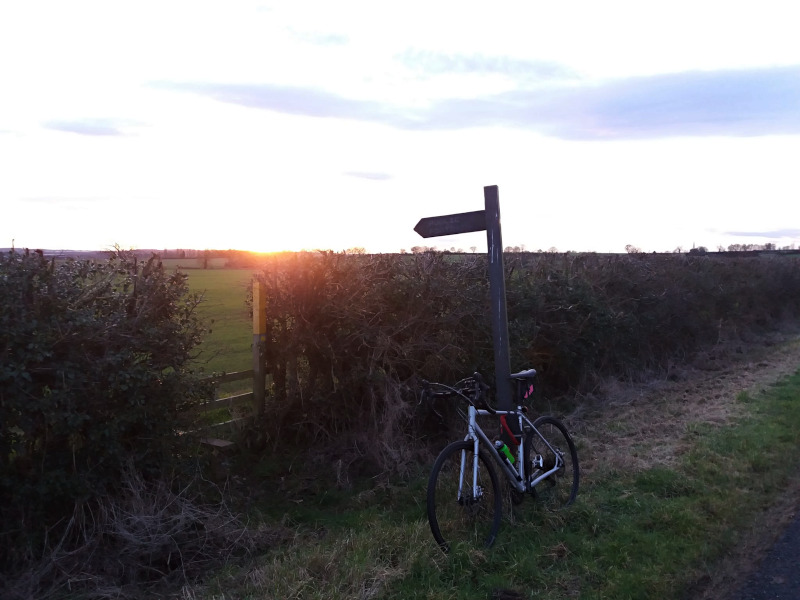 Tried a different head torch, one that takes AAA batteries (and would therefore be useful potentially on a longer ride). I think I've tried it before. It was adequate, but only just.
Listened to the news on 5 Live, then Barcelona vs United.
Back on 31.68 miles, now over target this month at 327 miles. Looks like it'll be a 400+ mile February which is not unprecedented, but not that common either.