For (probably) the last gasp of January, I wanted to do 27 or a bit more, to get the monthly total to the 350 mile mark. I'm entertaining the vague idea that it might be nice to aim for 350 as a minimum for every month.
Left work at about 3:30pm, having started early and missed a lunch break. Took the hybrid, since I wasn't going far. Nice to get a bit more use out of it, I thought. I was going to do a Twycrosser, but after about 6 miles, instead of taking the turn down to Snarestone and Twycross I decided to keep on to Measham, then head out west. The wind was blowing from that direction, so I'd have a bit of a tailwind on the way back. As it happened I didn't particularly notice the headwind, or the tailwind.
I made my way out past Netherseal and through Coton and eventually to Walton on Trent, a bit further than I intended. Really nice out there after dark in the open; so atmospheric. And not that cold either; unseasonally mild. I haven't quite got that route memorised yet so navigating my way back by remembering the turns I'd taken was fun.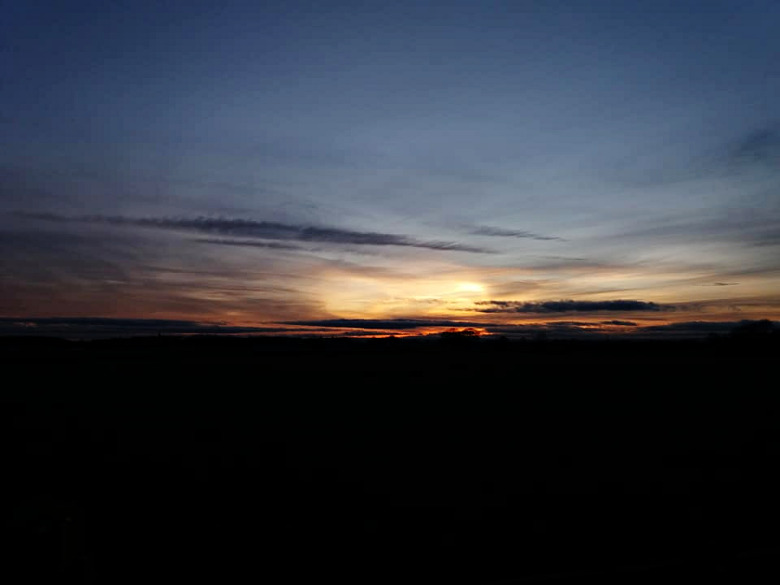 I trialled a new front light (LED torch really) that I acquired as a sale item from Tesco. It came as part of a set with 5 AAA batteries and a rear light, for £3! The batteries alone would have cost a couple of quid and I do use them, so – rude not to. And while the front light isn't quite a tarmac melter, it's thoroughly adequate. Quite nicely made as well, with a polished aluminium body.
I think that was the most enjoyable ride of 2020 so far. I may go out that way again at the weekend, although I'll be on call. Really looking forward to the long, warm days now.
https://www.strava.com/activities/3057219631
32.45 miles, 355 this month.