A cloudy afternoon, warm enough, dry, but very windy again. I wanted to do 30 or so, perhaps a Bypasser. But it was hard going pushing southward into the wind so I decided to keep it relatively short, and went straight down through Twycross rather than detouring off through Orton.
Much relief when I turned back northward, after Sibson.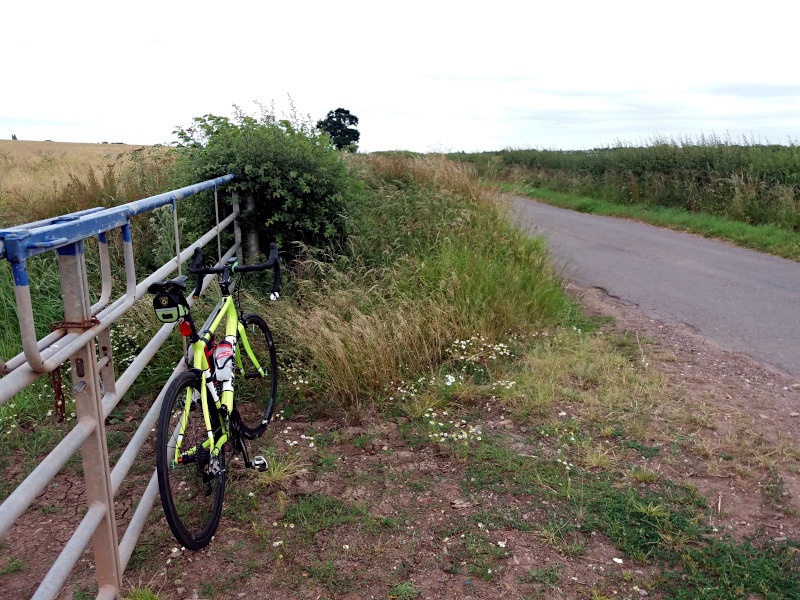 After Carlton I veered off toward Nailstone, something I haven't done for quite a while. I followed a sign to Ellistown from there. But when I got to the next junction, signage to Ellistown was inexplicably absent – so I followed a sign to Ibstock.
Back on 27.56 miles. 638 this month and looking at the forecast, that's most likely it for June.
Listened to Andrew Marr on LBC, since I wasn't particularly interested in what was happening at Wimbledon at the time. The prospect of a Scottish Independence referendum was the main topic. I was quite pleased to find that he took a relatively neutral approach – not as opinionated as some of the other LBC presenters.