I don't usually cycle on consecutive days but with plenty of time on my hands and the weather looking a little iffy over the next few days, another run out seemed a good idea. My knees have continued to improve and they're more robust than they were even a year ago so I felt sure they wouldn't mind.
Far from ideal conditions though, with a strong wind blowing from the south. But it was warm enough, with very little prospect of rain. I set off on the southbound route at about midday.
I took a detour over toward Bardon Hill from Ellistown, past the big industrial buildings and the Amazon distribution centre, but I was back on the usual track three miles later. However – after Bagworth, on a whim I decided to take a left instead of the usual right, and go down through Merry Lees and Botcheston. I took this option during the Christmas hols in a spirit of exploration, but hadn't done it again since. I took an earlier left to Ratby this time. I soon realised I was on the same road I was on a few weeks ago, when I ended up on the A50. So I was sure to take an early left turn to Markfield, to avoid doing the same again.
Back on 27.77 miles, felt like a lot of effort for a relatively modest haul. But it's not just about the distance.
Since I hadn't been out on the old faithful Boardman for a while, I took this one with about half a mile to go.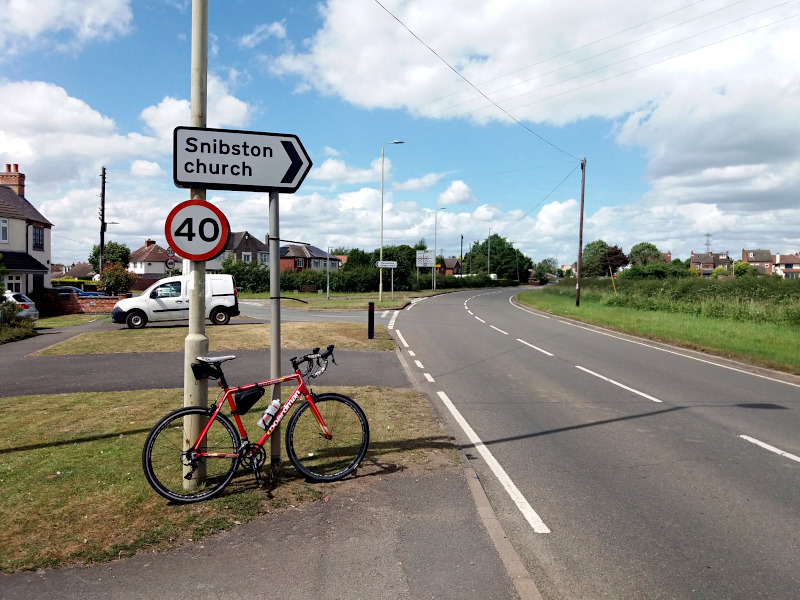 Listened to Reacher again, very good.