Another belting, sunny day and if I hadn't been on call I probably would have had a run out east to Belvoir Castle and back. Instead, I had to stay relatively close to home. I had the idea of doing a sort of Twycrosser, with an excursion down the road I took to Historic Warwickshire on a ride a few months ago.
I took the X again, and did that. I detoured Twycross voar Orton. Not long after I took the unfamiliar road from the crossroads near Pinwall, I realised I'd missed a turn. But I wasn't bothered as I wasn't going anywhere in particular and in any case I was starting to get cold feet about being too far from base. I turned back after a couple of miles near a place called St Leonard's Chapel.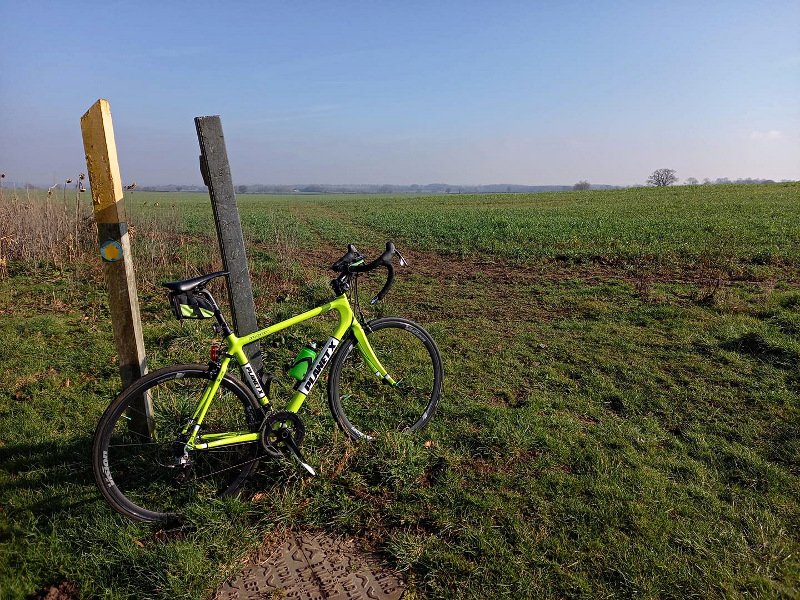 But instead of going all the way back to the main road I took a left turn along a road called Warton Lane. Thought it might be fun to try and navigate my way back along an unfamiliar road. I followed signs to Austrey and was back on a familiar route a few miles later. Found my way to Sheepy and made my way homeward a familiar way from there along Bosworth Road, then up through Barton in the Beads, Odstone et al.
As I approached Measham I had the idea of doing the old westward route through Netherseal. I did that as far as Coton in the Elms then came home through Packington.
Home on 63.29 miles, the second Fondo of February and the third of the year. That brings the February total to 350, 87 over target so I've more than made up for the January deficit.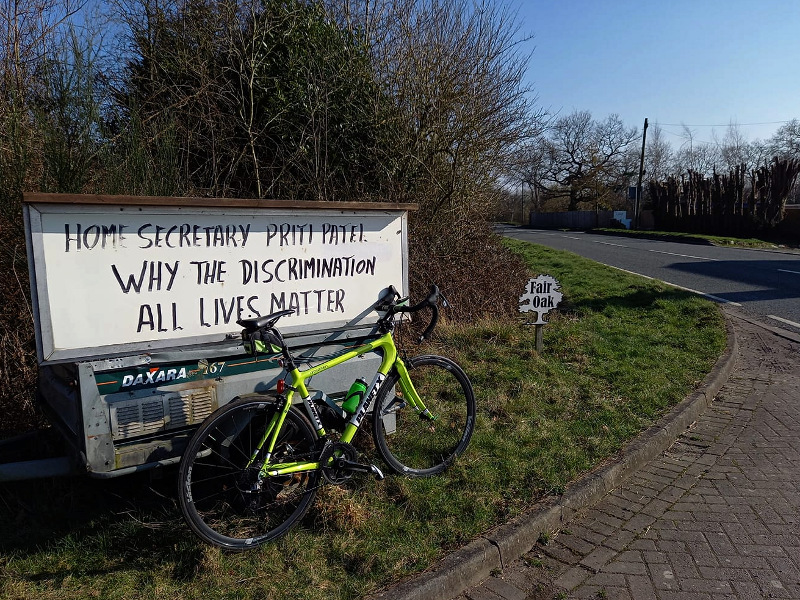 I listened to 6 Music, then the audiobook version of Jews Don't Count, narrated by the author, David Baddiel, himself. A very thoughtful and well-argued piece about how identity politics tends to overlook anti-semitism. I'm not a fan of identity politics myself but it's more about the inconsistency, and he does make a compelling case. I got through the whole thing in one go. It's a short book. Naturally I didn't agree with everything Baddiel says – he can be a bit of a left-wing troll at times and it would be amazing if I did. There are unnecessary and stupid remarks about Boris Johnson and Matt Hancock in passing, and there's an anecdote involving David Cameron that he uses to make a point I flatly disagreed with. Nonetheless it's a worthwhile listen.
Saw a crow having a bath in a deep roadside puddle near Netherseal. Don't think I've seen that before.