The last run out in Hartlepool for a while. Quite a stiff breeze so I knew I wasn't going far. Decided on a run along Seaton again, despite the certainty of a headwind on the way back.
But it was the temperature, rather than the force of the headwind I faced after turning north again that was particularly troubling. It was, in Teesside parlance, baltic.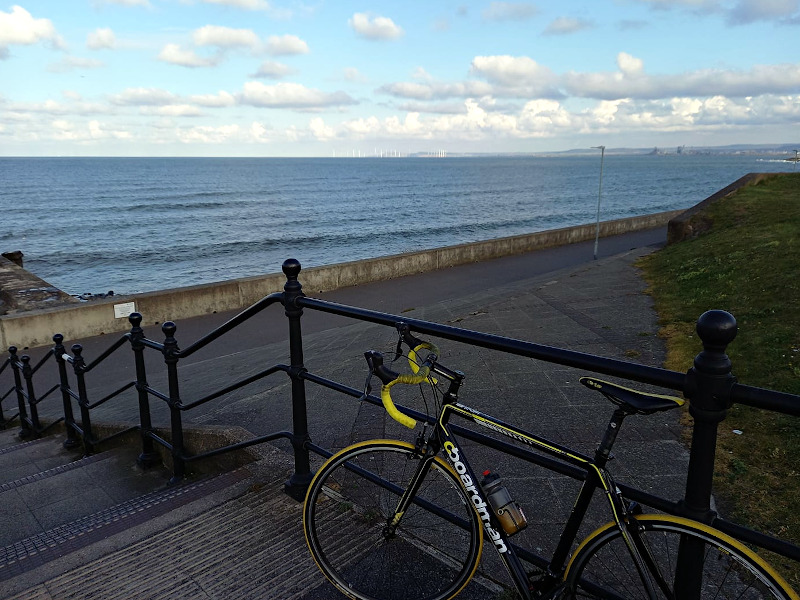 Came back into Hartlepool by a different route again and rode round some old haunts. I ventured along Oxford Road, which was a part of town I very rarely frequented even when I lived here, despite it being a main thoroughfare. Didn't even know where I'd find myself when I came to the end and was surprised to emerge on Catcote Road.

I also had a pedal round the little suburb next to Ward Jackson Park that I'd more or less forgotten existed. Must be a lovely place to live, very secluded and quiet with some lovely old detached houses hidden among the trees. I went to a friend's birthday party along there somewhere in 1969 or so, and I'm not sure I'd been back over that way since until this evening.
Back on 13.51 miles.