I wanted to do about 40 after work – to get the monthly total up over 600. With the wind coming from the north-west, a trip up to and along the Beloved A Road seemed a good idea. Perfect conditions apart from the wind, although even that wasn't too bad. Dry and sunny, not too warm.
Normally a ride out on a bike after work helps me to destress and clear my head, but I hadn't been pedalling for more than three minutes before I was irate. The road out of the village has been resurfaced, if I can dignify what they've done with the term, by having a load of sharp, dusty gravel dumped on it. I assume there'll be some sort of second phase at some point where they come and take away the excess after it's bedded in but in the mean time it really bloody annoys me that I'm supposed to ride over a series of gravel dunes just to take that route out of the village.
Anyway. I took the road through Coleorton and up Top Brand, then Isley Walton before turning sharp left in the direction of Swarkestone Bridge. A bit longer that way but I do like Top Brand in the sunshine.
I'd done more than 24 miles before I turned back. Got stuck in a traffic jam near Willington ten minutes later. Long queue of traffic there for some reason. Only held me up for ten minutes, though.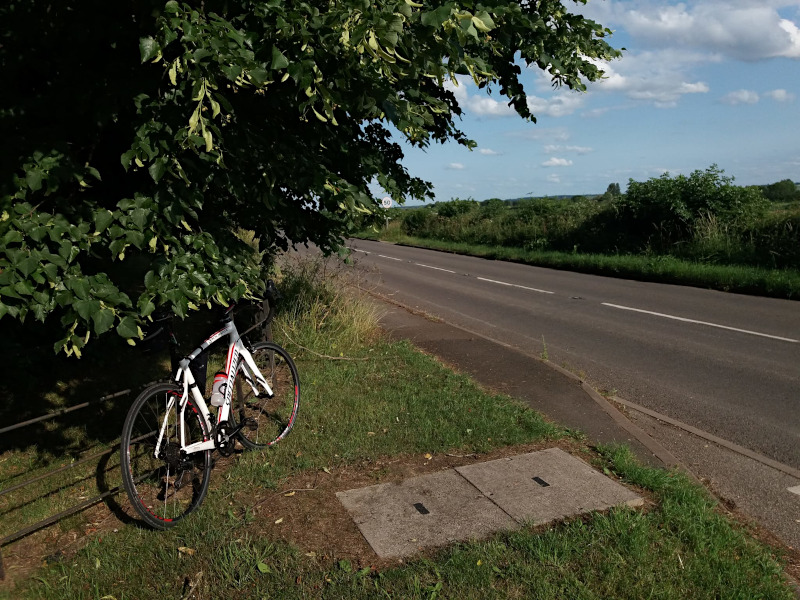 The idea was to come back down through Ticknall, then take a right to Woodville to avoid Bastard Hill. I hadn't actually ascended Bastard Hill for over a year; not since I discovered the detour. But as I approached it, a voice in my head insisted that I give it a go. I felt a bit guilty about chickening out of it for so long. So I decided to man up and take it. And you know what? It really wasn't that bad at all.
Just checked and my previous ascent of that unlovely feature was in May 2021.
Fantastic view from the top of the hill just before Ticknall. You have to stop and turn round to see it, but there's a superb view of Derby and surrounding districts from there.
Sad to see though that the Wheel Inn at Ticknall which was a lovely, smart, modern little pub before the pandemic is still closed and starting to look slightly derelict.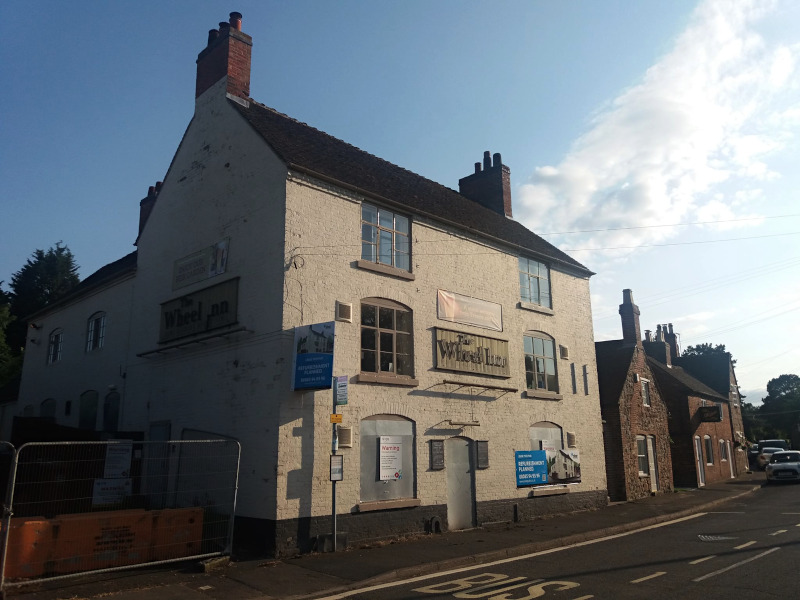 I came back down through Ashby, then detoured through Packington and Heather so I could approach the village from the south, and avoid the El Cheapo road resurfacing project.
Back on 51.19 miles, that's a wrap for June. 610 done this month.