An unseasonally warm day (about 13C) and no rain, although the roads were wet from a downpour overnight. Very quiet day at work, so I thought I'd take an extended lunch break and squeeze in one more ride in 2021. I took the Boardman, hadn't been out on it for seven or eight weeks. I did a pretty standard Twycross Bypasser, 28.35 miles.
Really nice out there, occasionally sunny but a bit windy. The headwind was annoying on the climb up to Norton.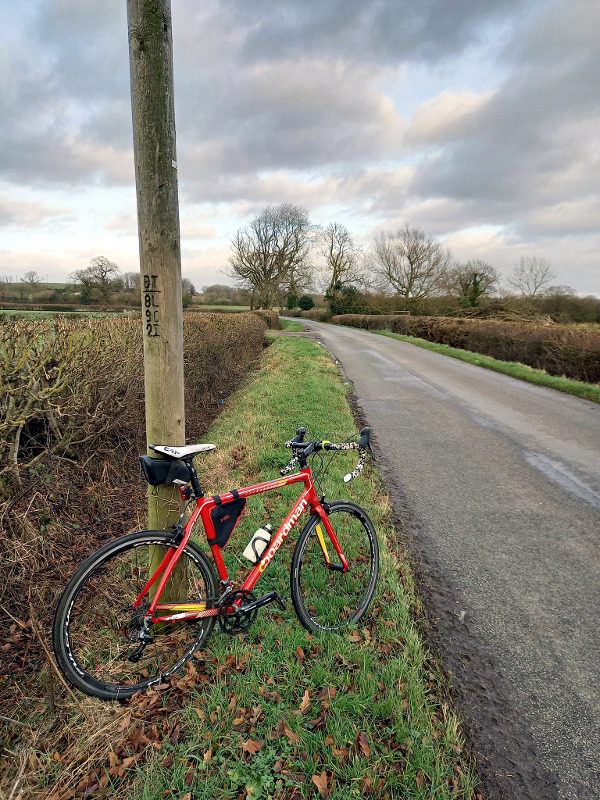 28.35 miles, 290 this month. And that's a wrap for 2021, on 5040 miles.