Took the afternoon off to make the most of a dry day; only the second this month so far. Pretty good weather for cycling – sunny and mild – but a moderate wind coming from the west.
I wanted to do the October Fondo, The plan was to go up to Melbourne, then head west along the river south of Derby and come back the same way after about 31 miles.
I do have a route that goes west as far as Stafford and then Wales. I wouldn't have gone as far as either but I missed a turn at Foston, and found myself at something of a dead end (the A50, I'm definitely not doing that on a bike) after only 28 miles. I parked myself on a nearby bench and withdrew the phone, to check Google Maps. Alas, I couldn't get a mobile broadband signal and I haven't kept my offline maps up to date, so I couldn't.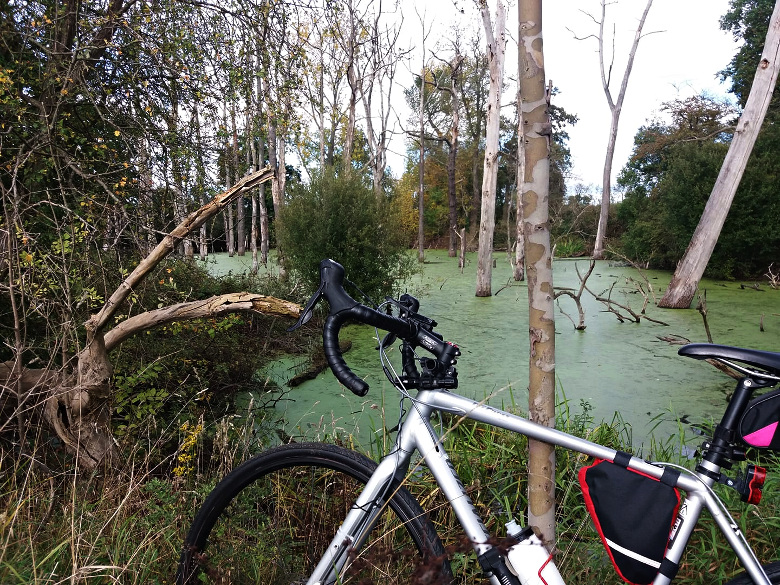 I decided instead to go exploring for a bit to bump up the distance and I took a nearby, hitherto unknown road called Woodyard Lane.
This was an inspired choice; it went on for miles and took me through some very pleasant, quiet scenery. The effort:distance ratio went up a bit as it was a bit rough and hilly in places, but it was a pleasure to explore it. And at least I was on an appropriate vehicle for the stony / gnarly stretches, the Tricross being notionally a "gravel bike".
I just kept following the road through farms and villages for about 5 miles, until I found myself at the top of a descent I didn't fancy coming back up. I had no real idea where I was except that I'd passed through a village called Alkmonton. It turns out that I would have arrived in Ashbourne in another 6 miles or so.
I took this pic in Alkmonton; a curious Christmas Tree structure on top of a small commercial building there.
Once I got back to the main route, I went back the same way over Swarkestone Bridge to Melbourne but took a more direct route home from there. I was on call after 5:30pm.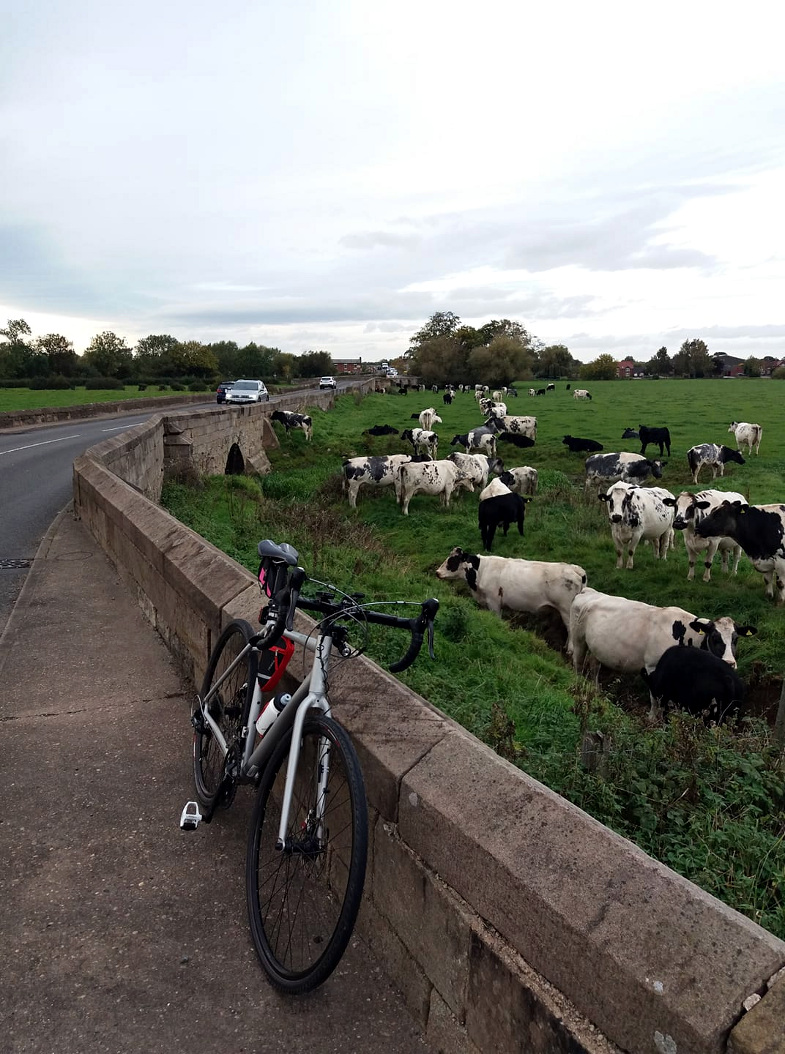 Back not long after sunset, on 63.25 miles.
https://www.strava.com/activities/4164381077
Very nice run out! I'll definitely do that road all the way to Ashbourne some time if it's not overly brutal.