I didn't think I'd have an opportunity for cycling for a while. But I looked out of a window this afternoon at about 15:40 and not only did the roads look adequately dry for a spin, but the Sun had come out!
I hurriedly attired myself in seasonally appropriate cycling gear, and was propelling the Tricross about 15 minutes later.
The roads were even drier than I expected, no trouble at all; just a few eminently avoidable puddles. I reckoned I had time for about 20 miles. Ideally I'd like to have taken lights and come back at about 21:30, but dinner was due at 18:00 and it was an argument I just didn't want to have. Shame I didn't set off an hour earlier, but I wasn't expecting to get any cycling done today so I was happy enough with my 21.93 miles.
Really nice to be out there again after five days off the bike. I went up to Long Whatton, hooked back to Diseworth and came back down Top Brand, where I took this pic. That's not lens distortion by the way, the sign really is a bit wonky.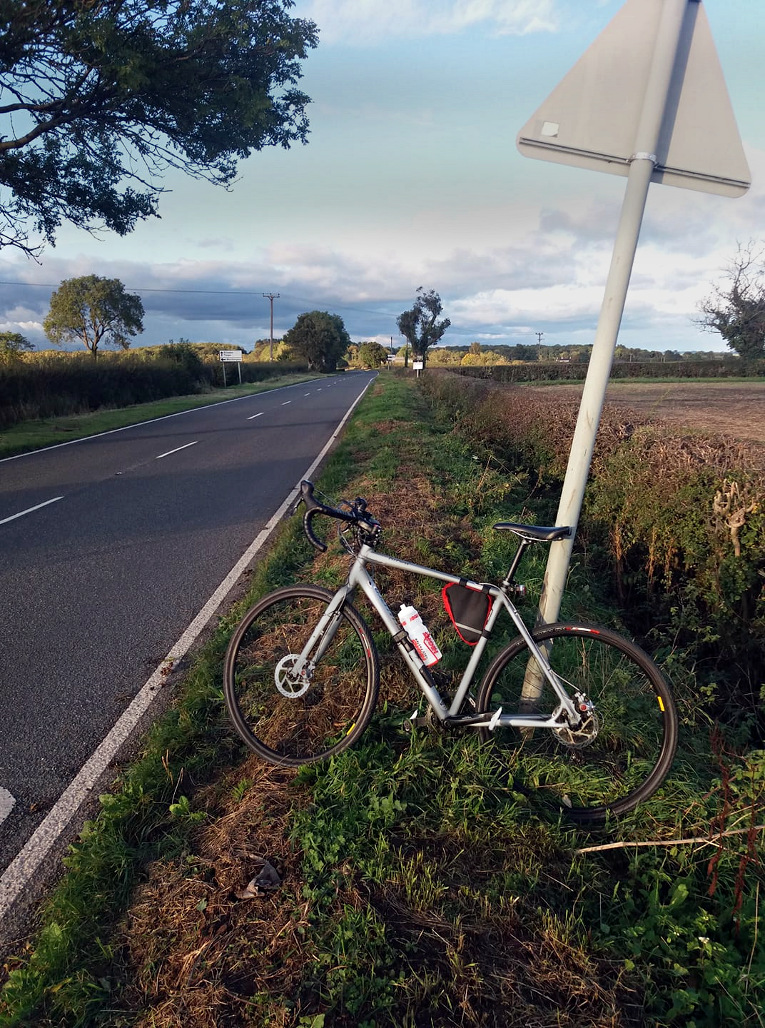 Listened to the footy on 5 Live. United were a goal up against Spurs at Old Trafford within a minute, but six minutes later the North London club were in front! And they went on to win 6-1, at least partly because Erik Lamela managed to get Anthony Martial sent off by reacting as though he'd been sledgehammered after an innocuous confrontation with the Frenchman. But we need not explore that here.