On the third dry day of October I wanted to do 48 or more, to see me past the 5000 mile mark this year. I set off on the Tricross at about 11AM. The roads were a bit wet here and there but mostly, just avoidable puddles.
I'm on call again for my sins, and a little more sensitive about it than usual because I was asked to intervene in an emergency yesterday. Fortunately it was raining and I was at home; I could easily have been 15 miles away on a bike.
So last night I devised a sort of disfigured starfish-shaped route with my house at the centre, intended not to take me too far from home. However this morning I decided it would be easier and more interesting just to wing it. So I did. I didn't go anywhere particularly interesting. I performed a sort of compilation album of semi-coherently joined up bits of familiar routes. I won't bother describing it; in the unlikely event that you're interested you can always have a look on Strava. I went as far as Pasture Wood to the north, and Twycross to the south, looping back over myself a couple of times. A sort of road salad of meandering ranndomness.
Home on 51.13 miles, which takes me to 136 this month, 5004 this year. I suppose I should have done a bit more really; I had another couple of hours before sunset. But it's hard to motivate yourself to do long distances when you're faffing around close to home. A Fondo next weekend though, hopefully.
I saw a couple of photographers on camping chairs by the side of the road at the top of Top Brand, and as I came down there I saw a number of other cyclists, some wearing numbers on their backs. Some of them on slightly antiquated steel bikes. One chap was actually riding along in a dinner suit with a bow tie. When I got to Griffydam I saw a sign describing a charity bike ride for a cancer charity.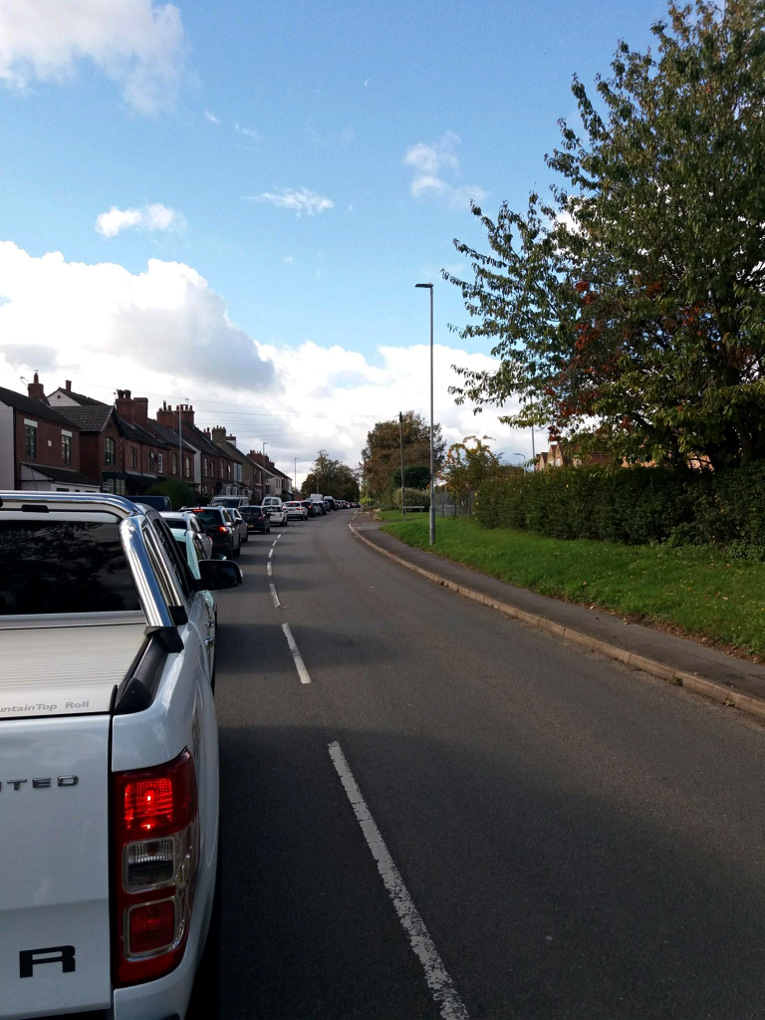 I had to contend with a long traffic jam at Heather – about a mile of cars waiting to get into Cattows Farm, where apparently a pumpkin picking day was in full swing. I steeled myself, clenched my teeth, and pedalled past it on the wrong side of the road.
Conditions seemed to cool quite suddenly at about 2:30pm. I thought I might have to contend with some rain. But it didn't rain, and in fact the temperature seemed to rise again half an hour later, and the sun came back out briefly.
I listened to an interview with Nancy Sinatra on 6 Music, apparently recorded in 2015 but never broadcast before. Really interesting to hear her account of working with Lee Hazlewood, and her dad's band. It turns out that Sugar Town is about LSD. After that, Guy Garvey had an interview with Steve Hackett. Then I switched to 5 Live to the footy (Rep Ireland vs Wales), but that was dismal.
I'm trying out some new, rechargeable lithium AA batteries in my DAB personal. Still on the full four bars after nearly five hours, so that bodes well.