Plenty of time after work this evening, but rain was due over at around 8pm. Cloudy and cool as I set off. I regretted wearing short sleeves again initially, but soon warmed up. Actually very pleasant indeed, once I got going. Until the rain came down, not at 8pm but at 4:30pm.
Happily it only lasted 15 minutes or so, and the sun came out after that – after which it was lovely and warm, and the bike and I dried off rapidly.
I'm typing this at about 9:15pm and actually it hasn't rained again, so I could have stayed out longer.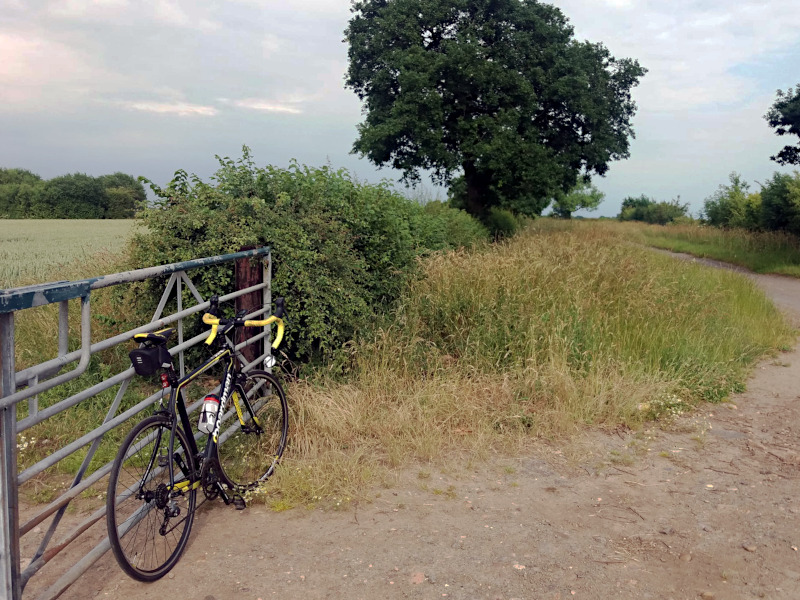 I did a Twycross Bypasser. I didn't go as far as Warton because it was raining when I got to the junction at Orton, so I took the quick way to Sheepy.
Came back across through Upton, hoping to see two antique petrol pumps which are a revered local landmark. However I came through the village along the wrong road for that. Looking at the map, I'd need go down to Atterton Lane (which I do quite often) and head for Upton from there. I'll make a mental note.
Listened mostly to 5 Live. Today's Drive programme featured the Black Swimming Association.
Back on 33.84 miles, looking good for 600 this month. The forecast is for strong winds at the weekend, but otherwise decent conditions.