A warm afternoon, bone dry, sunny and a light wind. I managed to escape work fairly early and set off to do a longish Twycross Bypasser.
It's not often I set off in minimal clothing with short sleeves, but today was one of those days. However – within half a mile I was starting to regret it because it was cooler than I thought. I seriously considered going back for a long-sleeved jacket.
Another mile further on though, I'd warmed up nicely and later on I was too warm if anything.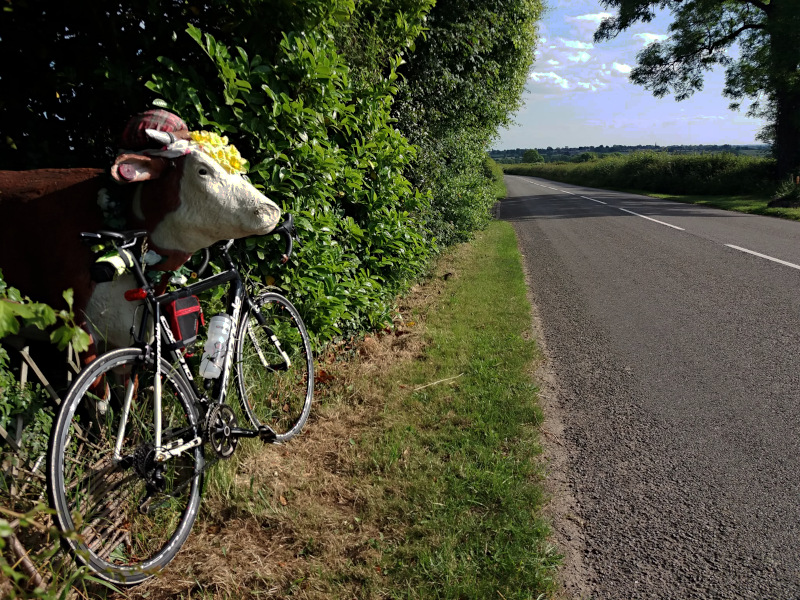 I went right across to Kisses Barn Lane, along Mythe Lane (where I passed a group of seven ducks taking shelter under a roadside bench) and right along Fenn Lanes. I stopped at my favourite bench at Sutton Cheney. It was replaced a few years ago and it really was a beautiful thing then, smooth red wood with sharp edges. But it's grey, cracked and weathered now, with all the edges worn down.
Back up the usual way but I extended the ride a bit by going through Burgoland, then Ibstock.
Listened to the cricket on 5 Live, I wouldn't normally but the Drive programme mostly switched to coverage there when it became apparent that England were putting in something of a historic performance.
I passed one of these at Cheney. I guessed it was probably a guinea fowl, and I was right.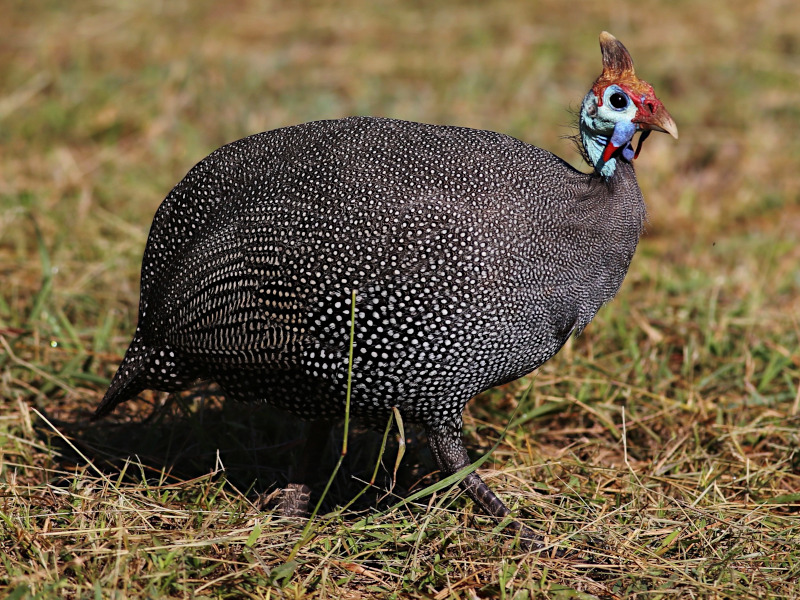 I was served guinea fowl in Dieppe once. Very similar to turkey.
Beautiful out there.
42.51 miles.