I'd been thinking of doing Sutton Bonington and back today, because it's a relatively low elevation route and my knee was a bit tender after Saturday's 35 miles. And perhaps I should have, because my knee does feel a bit worse for wear now. But I didn't. A few days ago I devised a different way to do Northamptonshire and back that's not only less hilly than my usual way, but a bit quieter as well, not involving skirting the southern end of Leicester. So I planned a route for today that would try out the first 16 miles or so, then come back a different way.
A lot of this was unknown to me, so I uploaded the route to my Etrex for handlebar-mounted navigation. And it turned out to be a really nice adventure, exploring territory where I hadn't boldy gone before. Mostly. I did remember one road junction at the southern end of the route from a ride I did one Christmas Eve, probably at the end of 2017. Must have a look through this thread and find out what inspired me to go down that way. I certainly didn't take the same route anyway.
Cold when I set off, so I wrapped up warm. But although I'd been led to expect by the BBC forecast that the temperature wouldn't improve much, in fact it did later on, quite a bit when the sun came out. Fortunately I had a backpack to stuff my gloves, balaclava and woolly hat into.
Pleased to report that the Boardman is running nicely on its new chain and cassette, with no sign of the judder that prompted me to replace them.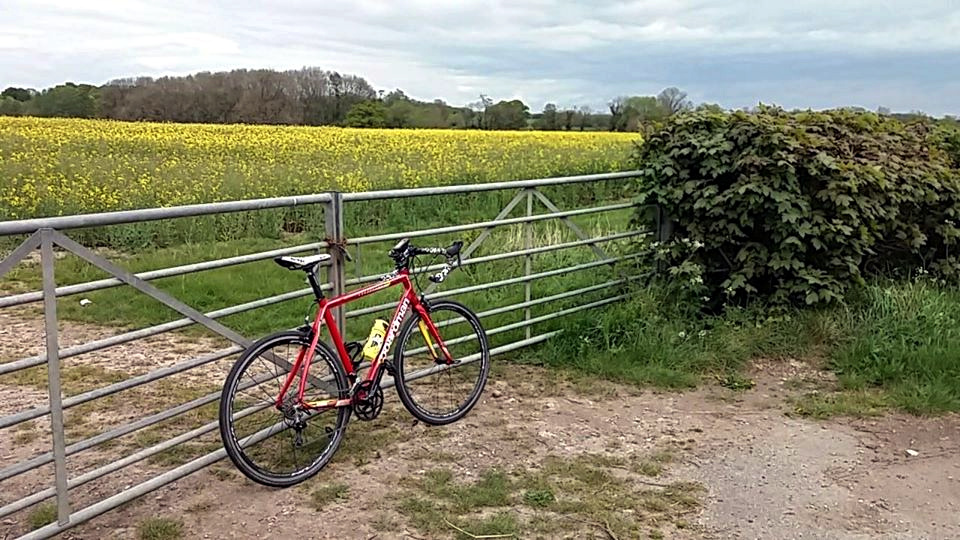 The knees did OK mostly; they did complain a bit over the last few miles but not too serious. Looks like the weather will enforce a few days off anyway.
34.67 miles, which takes me to a modest 70 this month.
https://www.strava.com/activities/2346555727
If I ever do a Northamptonshire & Back again, I'd certainly go down that way. It's only half a mile longer but inherently nicer, and involves less climbing.