I left work early, having hatched a plan to do something a bit different – a sort of westward extension of the Orton detour from the Twycross route, going to a place called Polesworth in Warwickshire, then coming back east to rejoin the Twycross route near Pinwall.
So that's what I did. I took the Boardman, since I wanted to test the new stem. I took the necessary Allen key with me, just in case. I'd also adjusted the saddle slightly.
Dry, warm and sunny but annoyingly blowy from the moment I set off. Had to contend with a persistent, nagging headwind for the first half of the ride.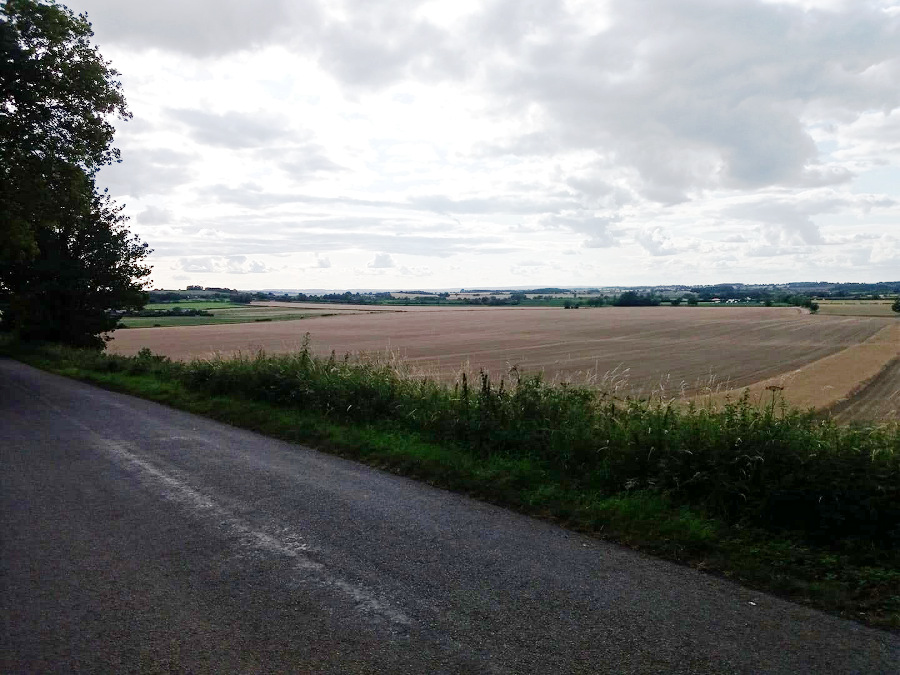 Enjoyed the new stretch of road over to Polesworth despite it being a bit hilly – some nice views. Polesworth itself is somewhat dismal and urban though.
My knees hurt a bit the whole way round. Why, I don't know. But if anything they seemed to improve after 10 miles or so.
Always nice to do the quiet stretch of road north of Bosworth on a sunny evening. I stopped at a bench at Carlton and glooped down an orange gel. I'd run out of cycling snacks, must get some more oat bars next time I'm in Tesco.
The bike felt a shade less comfortable on the longer stem at first but I got used to it fairly quickly. I'm certainly not going to change it again. I've repurposed the surviving red aluminium stem bolts as cage bolts on the Cannondale to replace the steel ones, thereby shaving a sliver of weight off. And they look nicer. The spoke nipples on the Cannondale are red so they go quite nicely.
Anyway 32.61 miles which takes me to 2027 this year. My original target for 2019 was 2112 miles (currently it's 3000) so I'm pleased about that. I suppose 3000 miles is starting to look a bit too easy now. I'll think about that over the weekend.