I had no firm intention of cycling today, but after a rainy morning the afternoon brightened up considerably. So off I went. I decided to do a Twycrosser – there's just something joyous about riding over that way with footy on 5 Live, and United were playing Watford in the commentary game.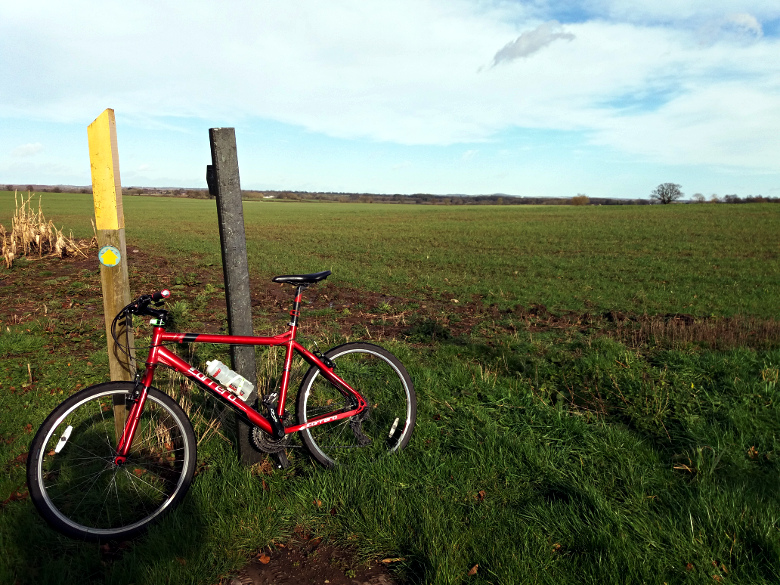 The roads were rather wet though, so I took the hybrid again. I wanted to do about 30, which would take me through my monthly target, and also get me within an easy ride of hitting 350 for the month.
I actually bypassed Twycross completely by taking the larger detour through Norton and Orton. Really lovely along there in the sunshine, with views of Staffordshire for miles.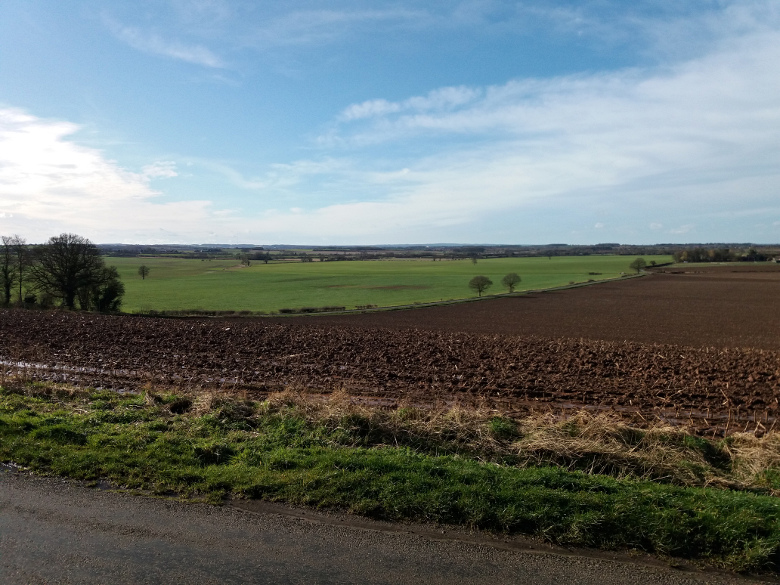 Just as I approached Sheepy an oncoming cyclist stopped me to warn me that if I intended to go straight over at the next T junction, the road ahead of me was flooded. He'd pedalled straight through it and got his cycling shoes wet. I had no intention of doing this in the first place – it's not called Watery Lane for nothing and it's muddy at the best of times – but I did go over to have a look.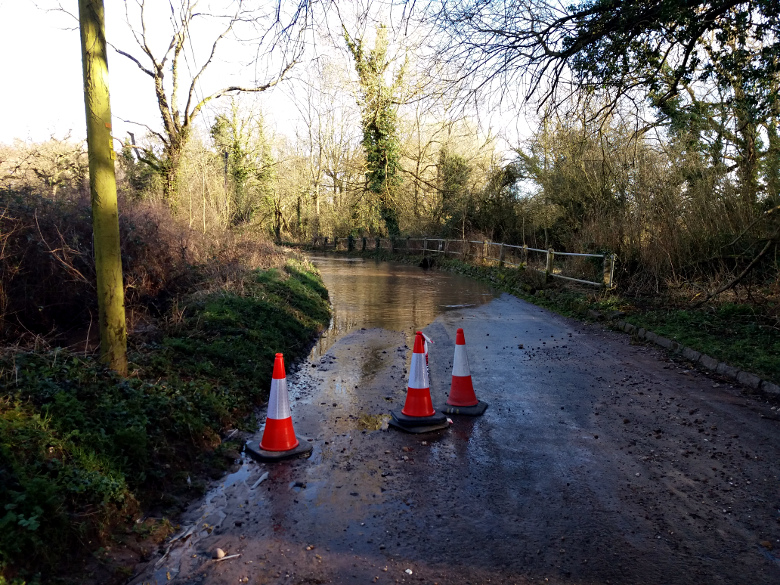 Annoyingly I dropped my right glove seconds before taking that last pic; it landed in a shallow puddle and my hand was damp and cold for the rest of the ride. Apart from that though I was warm enough until the last 45 mins or so of the ride, when the temperature dropped markedly.
Windy again today, and I had to struggle against a strong headwind when heading westward. I did really enjoy myself though.
I used my old Forerunner 310 to track the ride, and annoyingly it switched itself off along Fenn Lanes. I'd already noticed that my phone battery was on 6% when I'd taken one of the pics, so using the phone to track the rest of the ride wasn't an option. So I synthesised the missing part and uploaded to Strava in two chunks:
https://www.strava.com/activities/3126093742
https://www.strava.com/activities/3126258098
38.66 and that's 687 this year, 331 this month.