Wasn't really in the mood for a long ride this morning despite near-perfect conditions, and I struggled to think of a route I felt like doing. In the end I hit on the idea of doing the long A road going west, south of Derby. So I did that. I took the S Works. Up to Isley Walton, up over Swarkestone Bridge (where I took the pic) then west along the long, flat A road along the river.
The S Works was a joy today, it really rolls beautifully along decently surfaced flat roads. Miles of smiles, in the warm sunshine. A nice relaxed run out.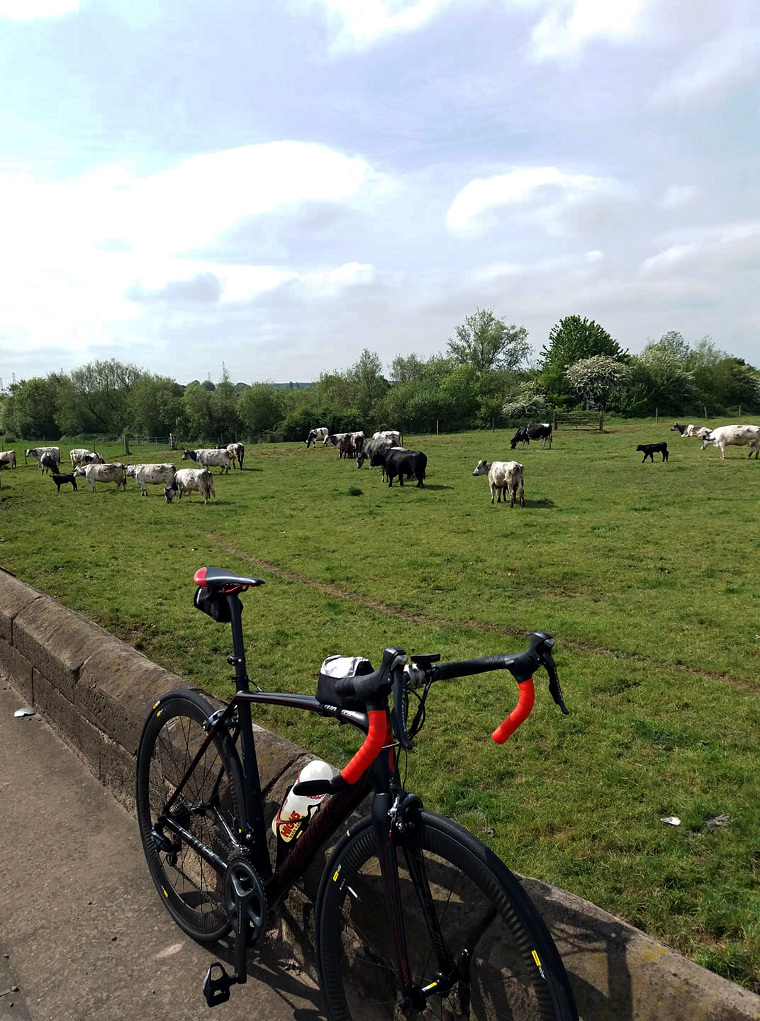 At Willington I took a right to explore, but that road only took me to a roundabout for the A38 and A50. So I turned back to the main road. Went further west than I have before, to Foston.
As I rolled over the bridge over the A38, I noticed it was pretty busy. Last time I was there it was near-deserted. Not today.
Nice to see all the Union Flag bunting out for VE day. I listened to anecdotes from people who remembered the actual day on 5 Live, some amazing stories. Churchill's granddaughter was interviewed by Adrian Chiles and I couldn't help thinking about the present situation, with the virus. I hate to think how Theresa May would have dealt with the virus, still more Corbyn. He'd have surrendered to it, probably. But at our country's moment of crisis we have, and just in time, another brilliant national leader in the same inspirational, resolute mould as Sir Winston. I'm a rational person and not one to believe in destiny or fate performing magic, but it seems utterly remarkable. Or at least, very fortunate.
Anyway, really a glorious run out. Came back the quicker way through the centre of Melbourne and Coleorton. Back on 51.21 miles.
I must see if I can develop that route to go a bit further, perhaps toward Uttoxeter or Ashbourne.