I took delivery of a new Casio G-Shock GPS watch yesterday, and used it to track a ten mile outing in the warm sunshine with 'er indoors.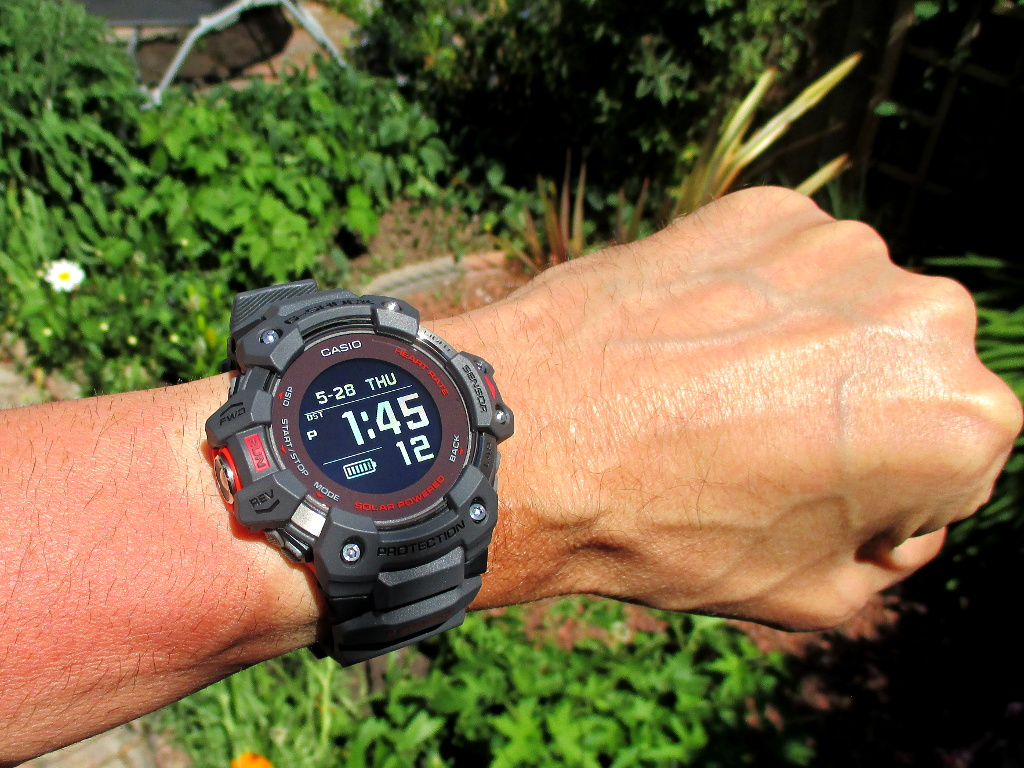 Unfortunately although my test track of roughly 3 metres distance made it to Strava, the actual bike ride – over to the Alpaca Farm and back, in lovely warm sunshine, didn't.
Technology eh! However I think this was only because I set up the connection to Strava after I recorded the track.
Anyway –  10.2 miles.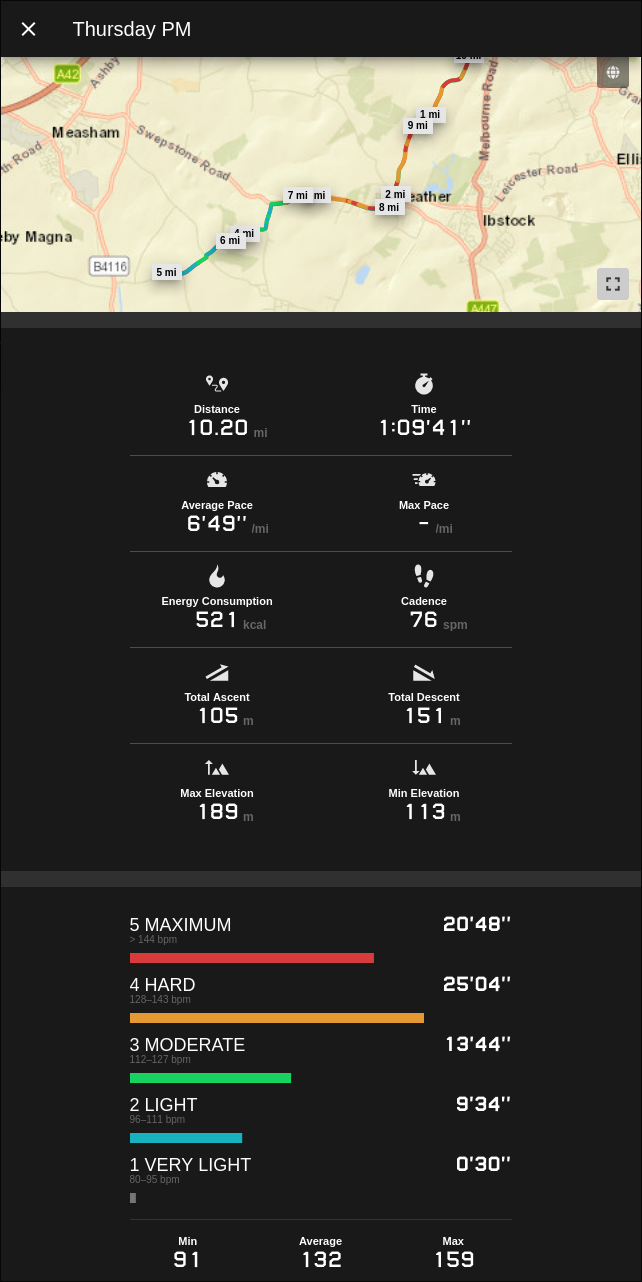 The Casio Moves app is actually really impressive, very slick appearance and lots of features.
I went out again this afternoon to do a Twycrosser of 35 miles or so, but noticed a familiar, slight regular  'bump' from the rear. The X's rear tyre had developed the same bulge that it suffered on a run out to Stoke and back a few weeks ago. So I cut it short and came back through Snarestone, Swepstone and Heather.
I changed the inner tube out last time but clearly, it's the tyre that's at fault. I do have a spare so I suppose I'll be swapping that out tomorrow, then.
https://www.strava.com/activities/3531040542
14.51 miles. 636 this month.
In happier news the Casio watch is set up nicely now, I have the data fields set up the way I like them (distance done most prominent with time of day and average speed also displayed) and it transferred the track to Strava without fuss this time.
It's arguably a bit too warm and sunny for cycling today, anyway. Which I still can't get used to. Also, I'm annoyed with myself for cooking my arms in the sun on Monday, because I had to wear a long sleeved top.