Another nice day yesterday. Left work at 16:45, with a mission to do at least 45 miles, to get my monthly total up to 300. Decided to go up through Melbourne and over Swarkestone Bridge, then a nice long run west along the river south of Derby, which would give me a bit of a headwind on the way back.
I took a longer route on the outward leg, up Top Brand and through Isley Walton. Intermittently cloudy and sunny, but really lovely when the sun was out. Having done the necessary mental arithmetic, I turned back at Hatton. Came back the usual way after Swarkestone Bridge, this time.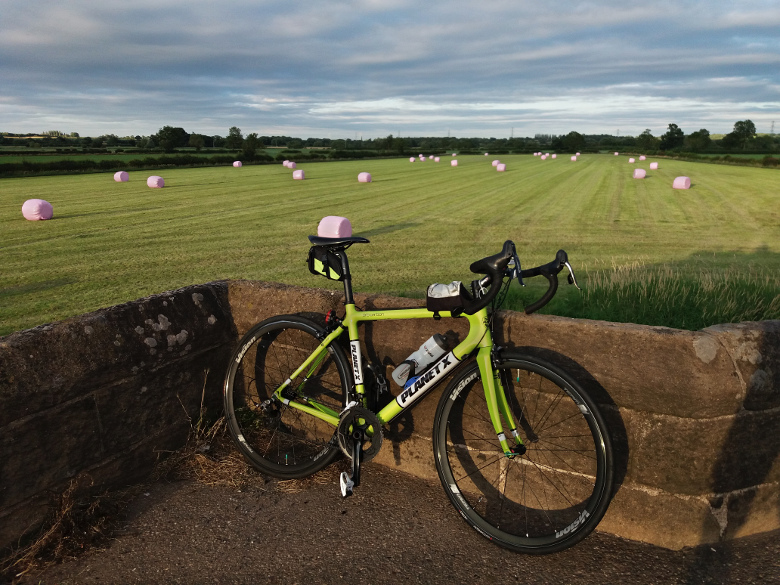 I listened to the footy on 5 Live. Nice to hear that Liverpool were giving it a go against Chelsea – I suppose they didn't want to receive the trophy immediately following a defeat – but the real highlight was the final night of the Championship, with various clubs slipping in and out of the promotion and relegation places on the "as it stands" table every few minutes. Unbelievably, Nottingham Forest were beaten to a place in the playoffs by a goal difference of 1 by Swansea, having been 5 goals in front on that basis at the beginning of their games.
Kind of hard to keep up with it all while listening to the radio on a bike. If I'd been at home I'd probably have been nerding out at my computer, keeping abreast of it with several browsers open on two screens.
Back about 15 mins before sunset, by which time it was beautifully quiet out there.
46.15 miles, 301 done this month – 158 to go. The weather looks immoderately windy but otherwise OK on Sunday.