My Tuesday / Thursday / Saturday strategy is serving me well this week, with unusually hot weather (32C!) due in tomorrow. And it was a lovely warm sunny day today, but not overly hot. About 25C. Nice enough for my favourite, lightest camo cycling jersey.
I wheeled the Cannondale out at 15:45 to do a 'Twycross Bypasser', using the detour to Orton on the Hill.
Rather than Fenn Lanes I took the turn off the A444 for Upton, and from there to Bosworth from Shenton. I've only taken that road from Upton to Shenton a couple of times. Nice and quiet, the sort of road where you have to pull in to the left to allow oncoming cars to pass.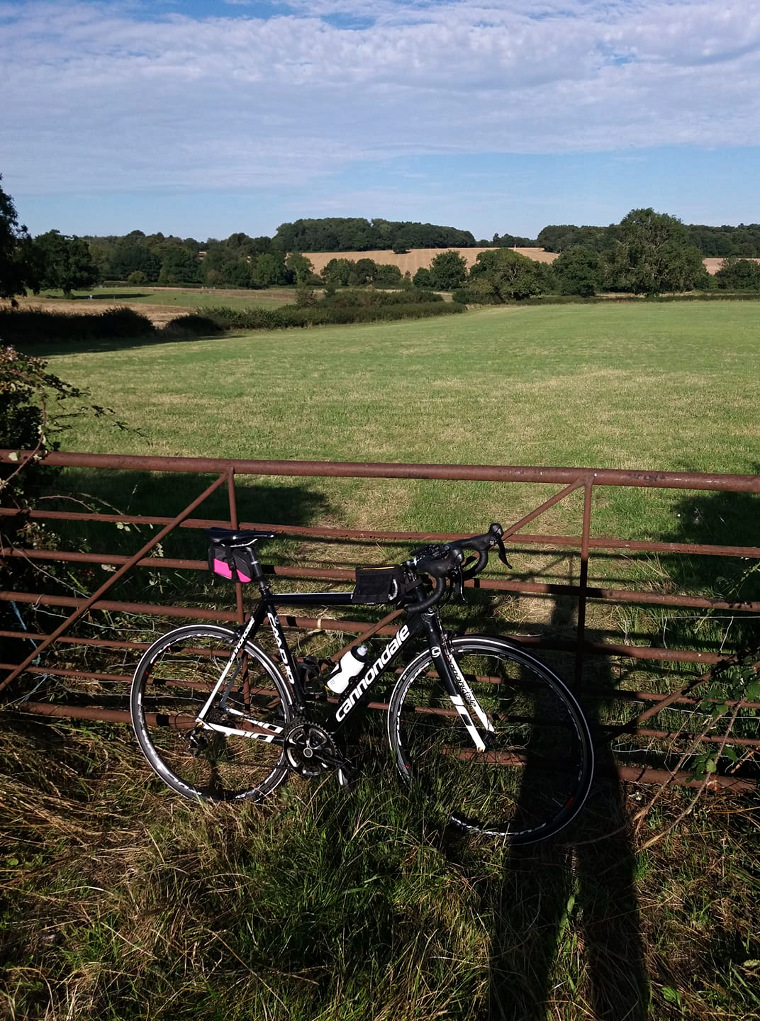 Came home through Burgoland and Swepstone to add a bit of distance. 35.73 miles, which takes me to 481 this month. I didn't think I'd hit my target of 458, so I'm pleased with that. I think that's it for July.
3583 this year.