Rain tomorrow but the rain expected today had vanished from the forecast, so I decided I'd do a crafty 25 or so. I started off along Ashby Road and Alton Hill without a clear idea of where I was going to go. Took a left along Coleorton Lane to Packington.
Usually I'd do a Twycrosser from there, but I'd determined that the wind was coming from the NE from the orientation of a nearby wind turbine, after consulting the compass on my Edge 130. So I thought that maybe I'd head out east for a bit. Very unusually, I took a right towards Ashby at the junction near Willesley Park Golf Club, rather than the left that would have taken me down toward Twycross.
Went into Ashby. Decided from there to take the road to Ticknall through Smisby, but the diversion for road works that I mentioned in my post yesterday confused me, and I ended up taking an unfamiliar road to a village called Boundary. From there though I found the A511, as pictured below – so I headed down that for a bit. I knew there was a turn for Ticknall along there.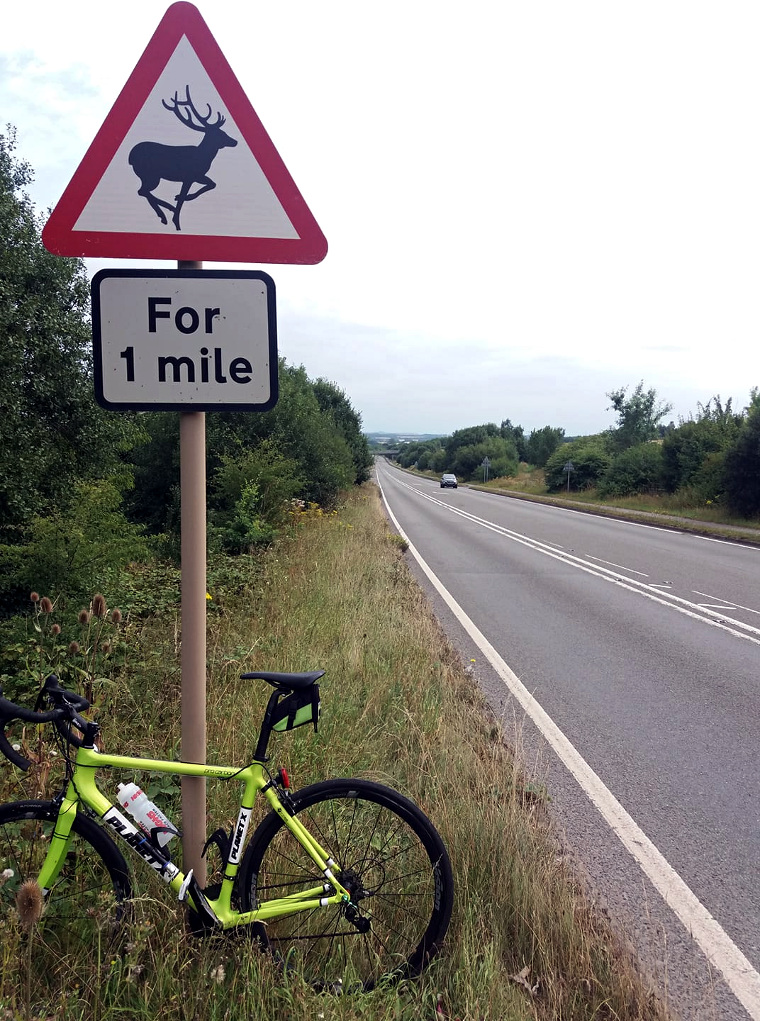 I somehow managed not to find Ticknall. I'd been along that way many times, but nearly always in the other direction. I missed a left turn. Very nice to be doing Bastard Hill in a downward manner, though.
Anyway I followed signs to Melbourne. These took me to the B587, the usual road to the South Derbyshire town bearing the name of an Australian city, and I came home the usual way from there, through Coleorton.
My casual adventuring caused me a lot of hill climbing, but my knees didn't seem to mind. Back on 20.90 miles.