Wanted to do about 40 today – not too far, partly because it was a windy day and secondly because conditions are pretty much ideal tomorrow. With the wind blowing from the east again, I decided on a run out in that direction. With the thought that winter bike weather is not far around the corner, I took the S Works.
Interestingly the headwind was not as bothersome as I expected on the way out – I think it may have been a bit more sidewind-ish than the weather forecast had led me to believe.
Got as far as the junction past Six Hills and decided to take a left to come home the "old way", through Wymeswold and Rempstone. Took this pic at Wymeswold. I removed a shadow of myself holding the camera from the bottom left of the image.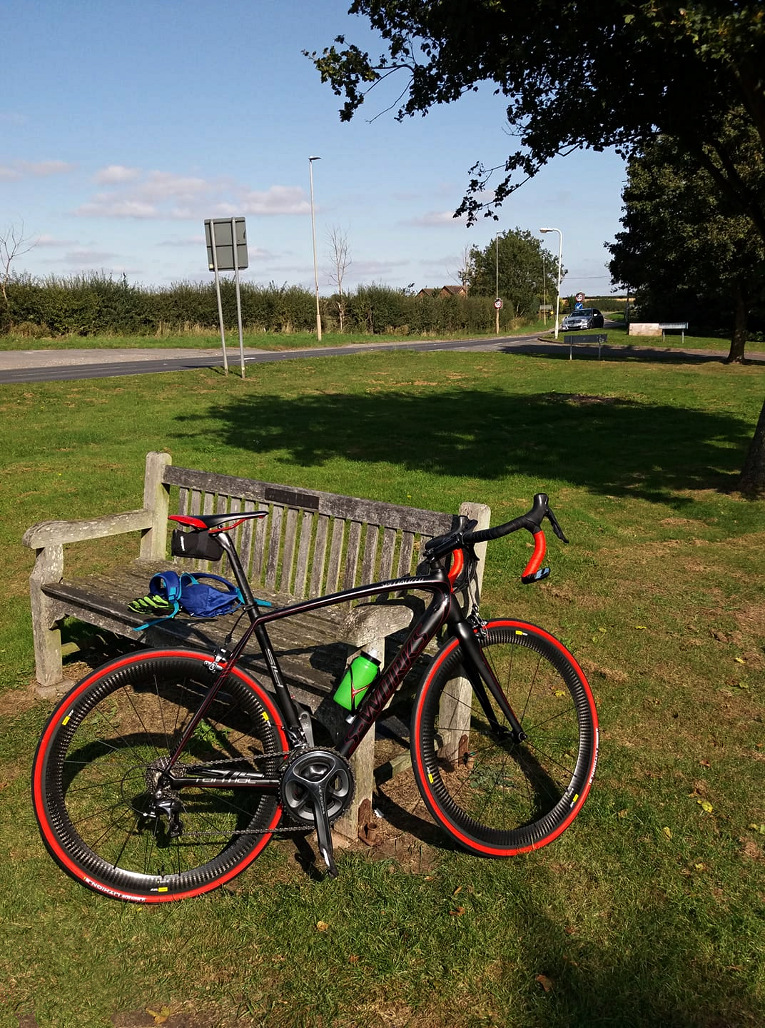 Cool when I set off at about 11:15, so I wore a light fleece under my cycling top. Much warmer a couple of hours later, so I took it off and stuffed it into my backpack.
Came back through Diseworth and down Top Brand. Listened to footy on 5 Live, Newcastle were tonked by Brighton. But mostly I listened to my Reacher audiobook. Nearing the conclusion now. Very good.
Back on 47.68 miles. Another 30 or so tomorrow after work, hopefully.