Another warm, sunny afternoon, but too windy again. Undeterred I left work early and did a Twycross Bypasser. Wanted to do at least 31 miles to hit the May target (400 miles), but I did a bit of an excursion down the Dad's Army route, and ended up on 36.01.
Came back through Shenton, I should do that more often. Lovely along there.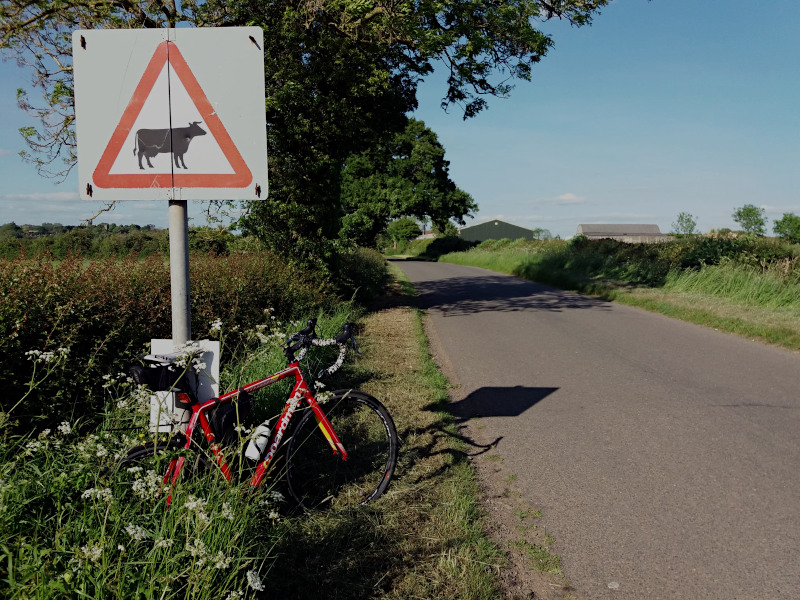 Saw a helicopter taking off near Measham again. A red one, looked very shiny in the sunshine. I have no idea why there's an ad-hoc heliport in a field next to a B road near Measham.
Nice ride apart from the irritating occasional headwind.