Quite a nice afternoon – cloudy but quite warm, and only light winds. There was a mild threat of rain in the forecast, though. I thought to do about 40 miles.
Since the wind was coming from the east I decided on the eastbound route. But when I got to Prestwold Park I decided to go left through Hoton, along the "Lost Road" then back home the old way through Wymeswold and Rempstone.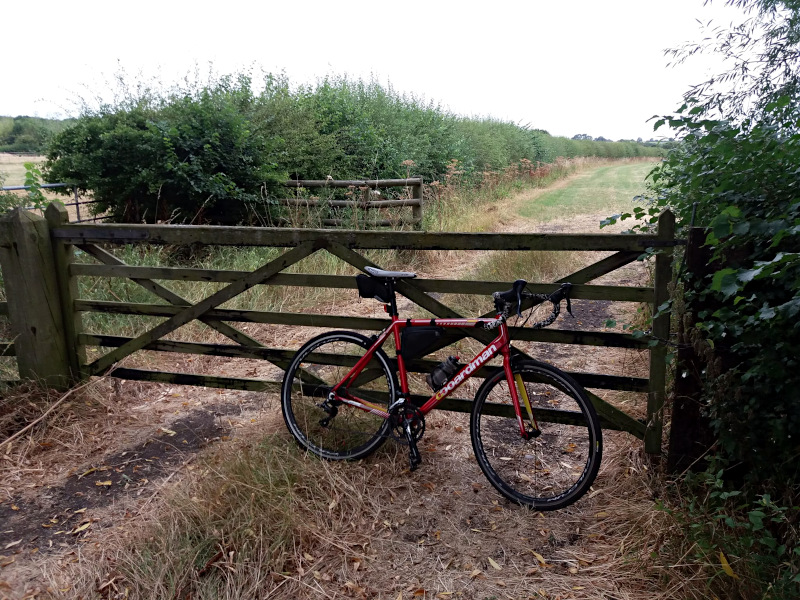 After Zouch though I detoured through Shepshed to avoid the crappy road surface on Ashby Road. I'd forgotten about that for the outbound trip, might take the detour both ways next time. Pleasant change, anyway.
Back on 38.15 miles. The weather looks iffy on Sunday and I have a lunch appointment that day anyway, so that may well be it for July.