A nice afternoon, very mild, very dry, light winds. Left work as early as I could in the hope of cranking out 30-odd miles. Decided to take the Tricross, since it hadn't had a run out since April. Despite its weight it did roll along very pleasantly.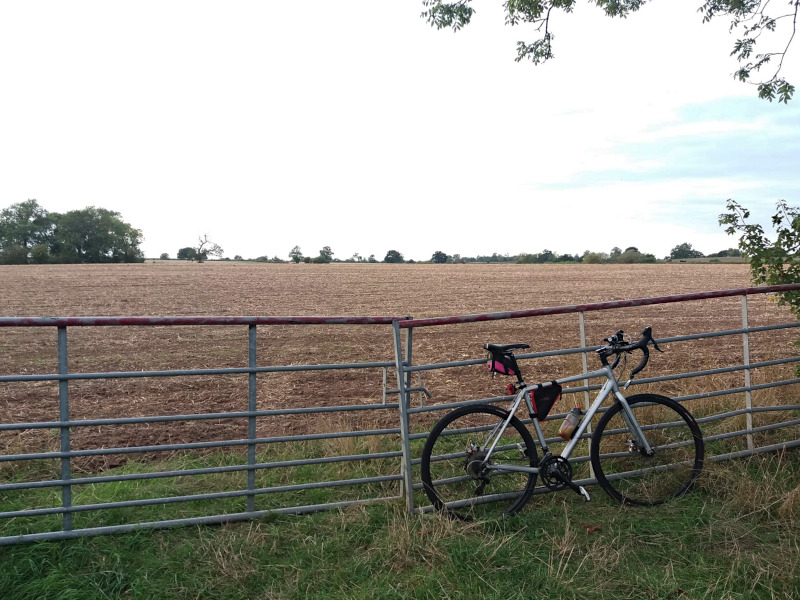 I did a Twycrosser, with a detour to Orton from Twycross. Went right down to Witherley, but came back up mainly along the main road. Hadn't done that for a while. Very nice out there.
Conditions grew a bit dim over the last half hour of the ride which would have been fine, except that my rear light needs new batteries, apparently. Plenty of light to see the road in front of me (and my blinky front light was working properly) but I definitely felt a little insecure about traffic coming up behind me over the last couple of miles. It was twenty minutes after sunset before I got home. Fortunately it was very quiet along Heather Lane. I think I only got passed by a moped.
Listened mostly to various analysts and commentators on LBC, giving their opinion on the prospect of a thermonuclear exchange with Russia.
Back on 33.62 and that's a measly 153 this month, but 4010 done this year now.