I've long held the view that you can find pretty much anything you want on Amazon and certainly, that was reinforced when a pack of two peaked cap chinstraps came through the post today. No more worrying about the wind blowing my cap off!
Basically a stretchy cord (actually a closely coiled metal spring) with a plastic crocodile clip at each end, to secure to the cap. Fits nicely, comfortable. A bit blowy today, so quite a timely arrival.
The wind was coming from the east, so I went over that way – the usual Lincolnshire route. Lovely weather – sunny and warm. The headwind wasn't too much of a bother.
More cars around than of late – I wonder if people are starting to disregard the restrictions.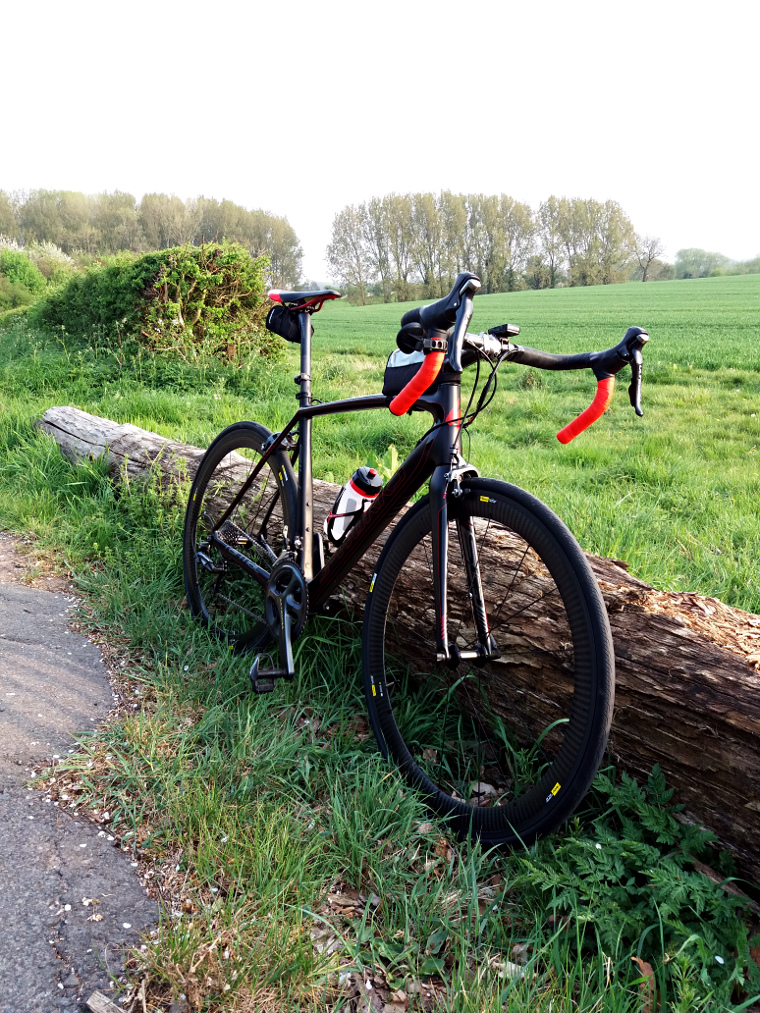 The original plan was to do about 50, but by the time I'd passed Six Hills I'd decided 40-odd would be enough, and I'd turn round and put my feet up a bit earlier. But I decided to take a right and explore a road signposted to Ragdale for a bit first. I did that until I started to approach Ragdale, down a steep-ish decline. I decided I didn't want to bother pushing back up so I stopped and came back the same way, after about 23 miles.
Nice run out. The combination of a bit of a tailwind on the way back and a zippy bike was a bit intoxicating so I put my foot down a bit and got some PRs, something I wouldn't normally bother with. Once again I stopped at my favourite log near Cotes and doped up on a flapjack for the last 12 miles or so. Definitely makes a big difference, the 6-mile uphill climb back along Ashby road didn't really feel like a slog at all. Of course the aforementioned tailwind and zippy bicycle were also a factor.
Everyone wants to smile or wave at the moment; pedestrians in the villages, joggers, other cyclists. I guess the present difficulties have reinforced a sense of community.
46.47, 361 this month which is (as it happens) exactly my dynamically calculated target for April.
I really fancy trying a long (150 mile +) ride again. But I wouldn't want to take all my food and drink with me and I can't really justify going in shops just to sustain a bike trip.