Nice weather yesterday, apart from a moderate breeze from the east. A while ago while experimenting with the Strava route planner, I devised a route designed to exploit a Corridor of Relative Flatness running north-east, parallel to the River Trent. Completely new roads after East Leake and leading ultimately to Newark.
Wasn't sure I'd go all the way to Newark, but I took plenty of food and fluids in case I did. A rare opportunity to use my Magnum 1.5 litre bidon. I'm not actually sure why I bought it, since I'd normally just refuel with Lucozade Sport or whatever at a garage or shop on a long trip. But since circumstances dictated a strict no-shop strategy yesterday, it came in useful for a change.
I set off at about 07:45 on the Cannondale. The new part of the route, ie the 33 miles or so between East Leake and Newark turned out to be a joy – not extremely flat but mostly pretty level. Nice scenery, interesting little villages. I used the eTrex for navigation; I'd never have been able to remember all the turns otherwise. I'll definitely do that one again. Perhaps I'll extend it to Lincoln next time.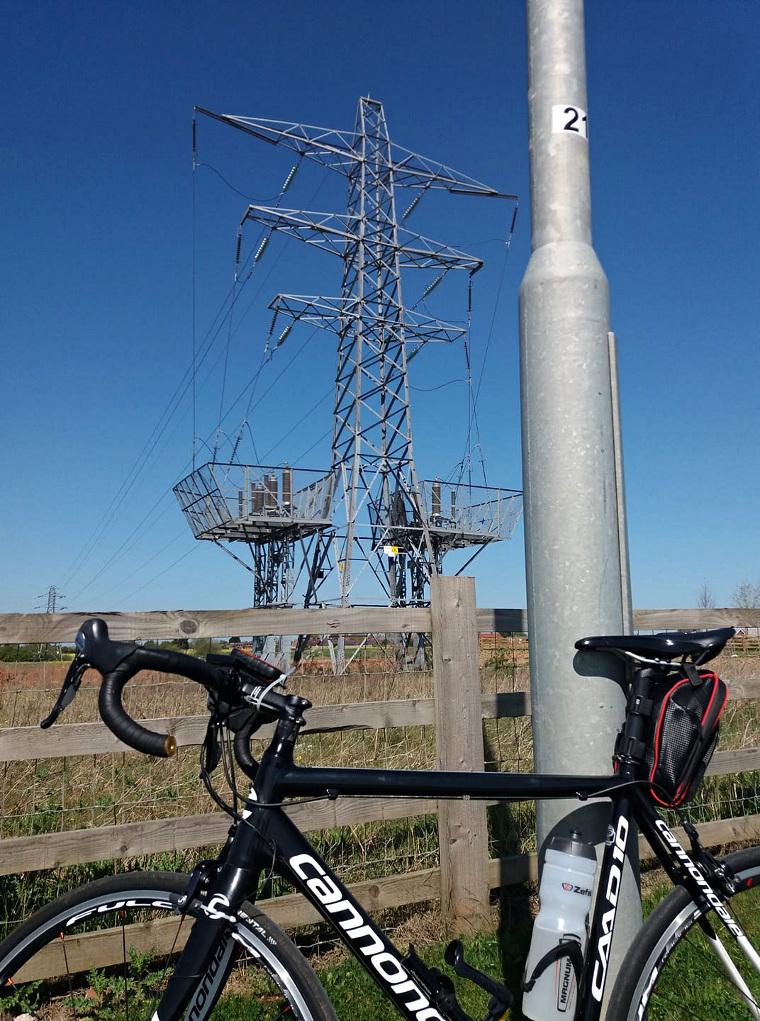 Really uncomfortably cold for the first hour or so despite wearing my camo hijab, a fleece layer and tights. But I had to take them off and stuff them in my backpack in the afternoon, by which time I was a bit too hot.
I was good and wore a helmet rather than a cap this time, though I did come to regret it a bit. The trouble with a long ride out east when it's sunny is that you get the sun in your eyes both ways.
I was nearly taken out by a tractor after only 13 miles – he just came straight out of a farm entrance while I was passing. Fortunately I managed to swerve out of the way.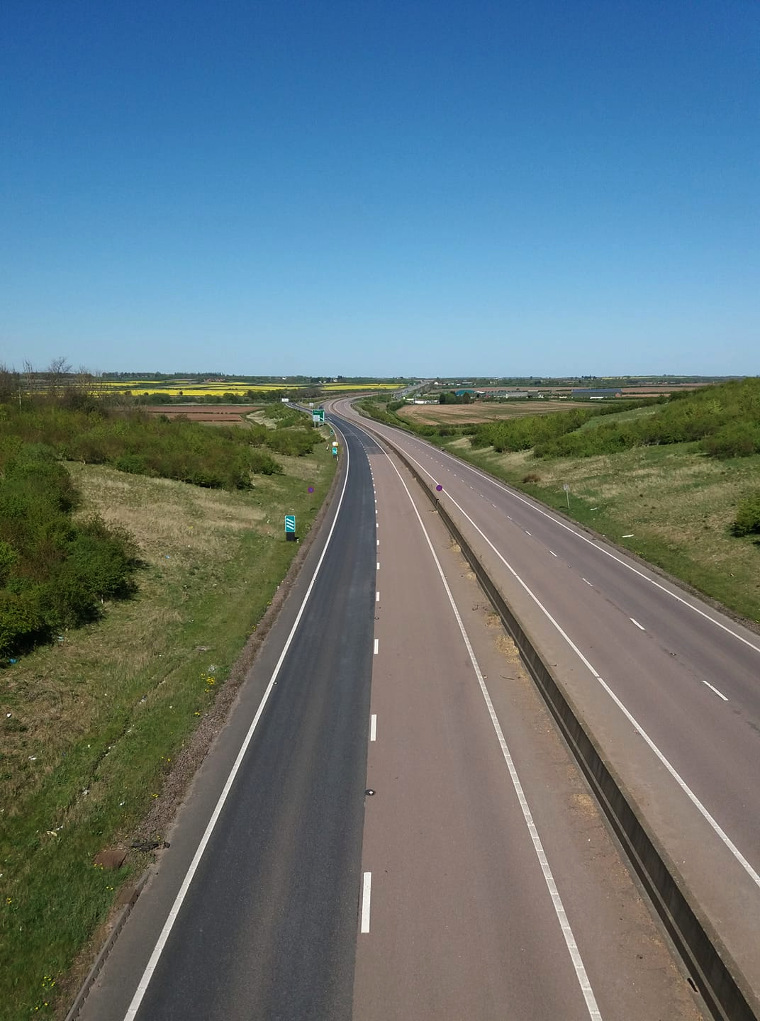 Stopped at a bridge over the A46 on the way back – eerily quiet. The B roads weren't quite so quiet.
I must say, that was a breeze. Even after 80-odd miles I wasn't really feeling tired. I assume the fun of exploring a new route combined with the sunshine combined to keep my spirits up and guard against fatigue.
100.71 miles, 462 this month.