Wanted to get in step for a Friday & Sunday strategy over the weekend, so I set off to do another 20-odd after work. The forecast warned of light rain. It was pretty windy. But at least it was warm.
It was indeed raining lightly when I set off. With the wind coming predominantly from the south, I set off on the eastbound route, thinking to do 10 or 11 in that direction, then come back. However the eastbound route is actually predominantly north-eastbound for the first few miles and the wind was actually slightly south-westish rather than southerly, so I got it in the teeth on the way back.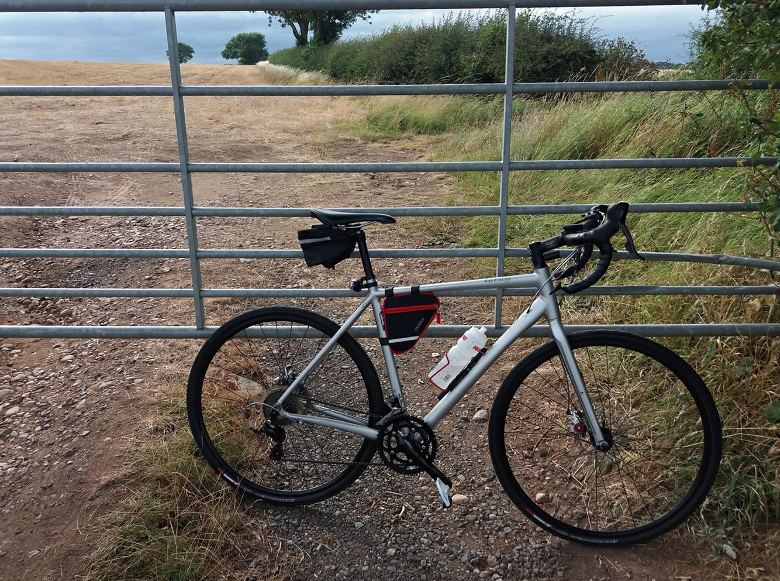 It didn't rain for long and the bike and I dried off quickly in the warm wind. I got spotted with rain again later, but again not for long. I changed the route up a bit by coming back through Diseworth and Coleorton. I'd gone out through Coalville and Thringstone.
Nice to be out on the Tricross again. Only a partly enjoyable run out, I wouldn't have bothered if I'd known the headwind was going to make it such a slog in the latter stages. I could probably have chosen a less vulnerable route.
24.70 miles, 101 this month.