I was thinking, despite the prospect of hot weather, of doing Northampton and back today. I got up early to give myself plenty of time – I would probably have spent an hour or so in the town centre – and set off at about 06:40. Getting underway at that time also gave me an opportunity to do a sizeable proportion of the ride before the heat kicked in.
I'd prepared the eTrex with the route, but after checking it on the Strava route planner, I decided I could probably make do with stopping and consulting Google Maps once or twice, so I left the eTrex at home to save weight. I certainly know the way well enough down as far as Gilmorton, this being the "southbound route".
I got to Welford by about 10:00, then I decided it was just going to be too hot a day to do the whole Northampton ride. After a snack on a bench there, I turned back. I was wearing a long-sleeved jersey to protect myself from the sun (and because I like all the pockets). I removed the sports t-shirt I had on underneath and stuffed it in the backpack. This meant that I had to go topless for a few moments which is fine on a beach but feels a touch gauche in a small town in Northamptonshire.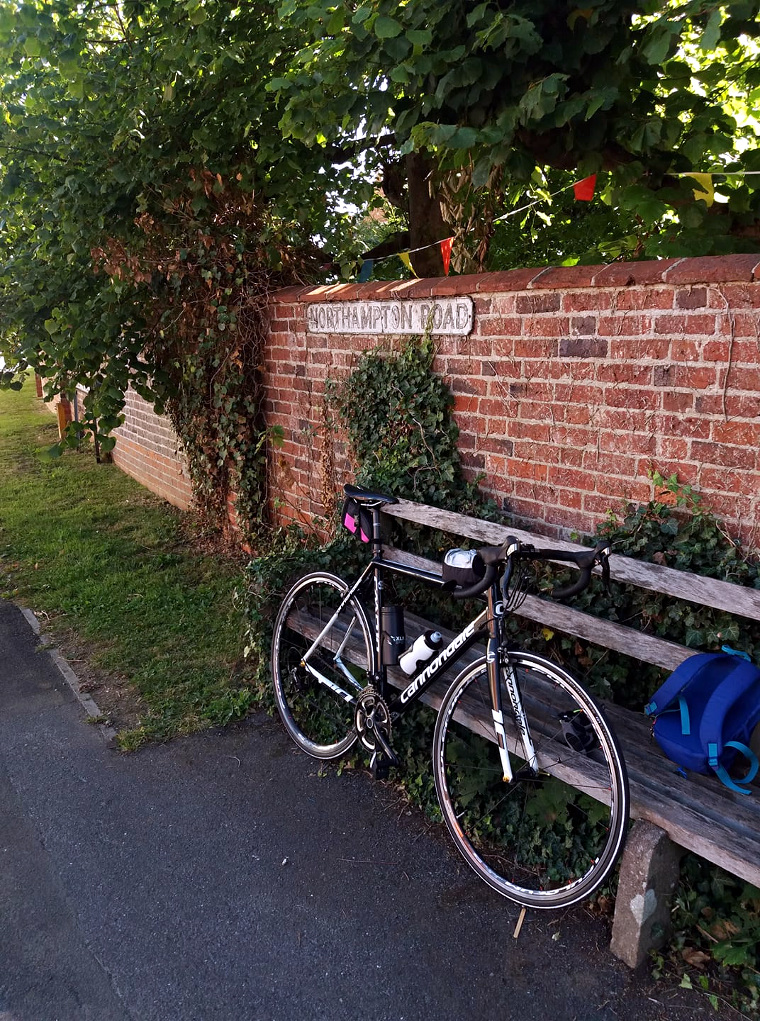 However I did actually manage to find my way down to Welford and back without checking a map at all, and the only time I went wrong was a mile from home, when I decided to take an unfamiliar shortcut through Ellistown on the way out. But I backtracked and recovered after half a mile.
Really too warm for cycling on the way back. But dark grey clouds rolled over about 20 miles from home, to provide a bit of relief. It actually spotted with rain very lightly for a minute. But the fierce sun was out again 10 miles later.
Stopped at Gilmorton and bought a sandwich, a Snickers and a very nice cold lemon fizzy drink at the village store there. Stopped to consume all of the above at the bench on the other side of the road. They haven't put the tables and chairs back outside the store, yet.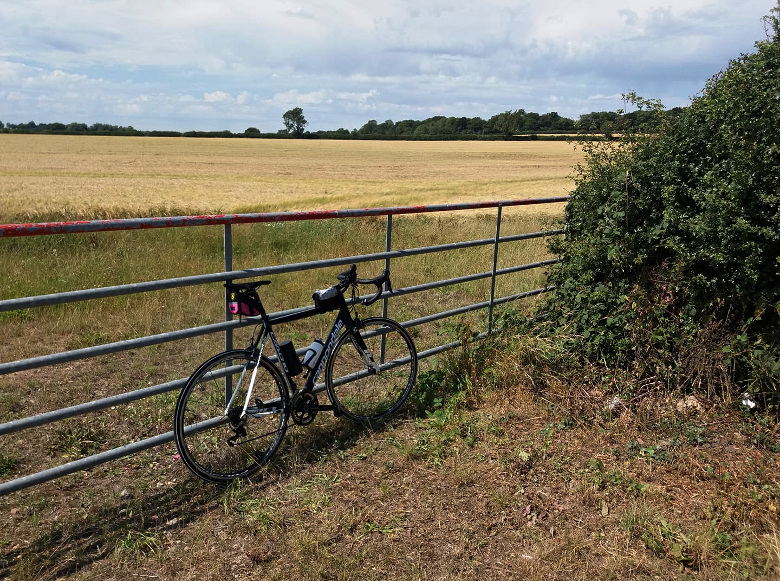 Listened to my audiobook again, then 5 Live. Interesting interview with Robert Plant on Adrian Chiles' show.
Back on 70.52. Unfortunately I used my Casio GPS watch to record the track, and because the Casio web service is abysmally unreliable, the track hasn't made it to Strava. There's no way to connect the watch directly to a PC and get the track off that way, unfortunately. So you're at the mercy of the Casio online service, and it really blows.
Anyway no doubt I'll do another Fondo this month, and I'll use a different device for tracking purposes.
172 miles done this month. More on Sunday, I hope.
UPDATE: the track did eventually make its way from the Casio servers to Strava: