I wanted to do at least 34 after work to get the August mile count up to the 'recalculated' target, 530 miles. Hadn't done a Twycrosser for a while so I set off on the S Works shortly after 4pm. I did the Orton detour from Twycross, the long way to Sheepy Magna. From there the plan was to go along Mythe Lane and Atterton Lane to Fenn Lanes, but I was confronted by this familiar sight from earlier in the year, along Mythe Lane: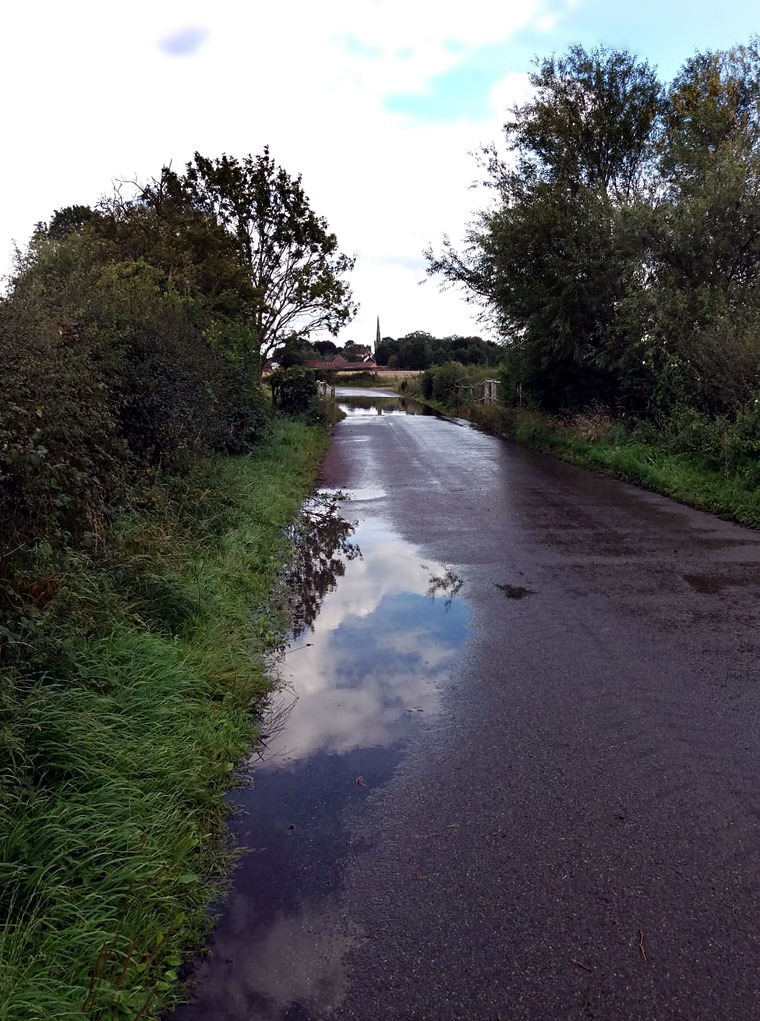 I turned back the way I came and turned off for Ratcliffe Culey and Sibson; a shorter version of the Twycrosser. Decided to come back along Gibbet Lane since I hadn't done that for a while. Bad move – it was littered with dried mud and little stones for the first half mile. I took this pic at the Gibbet Post: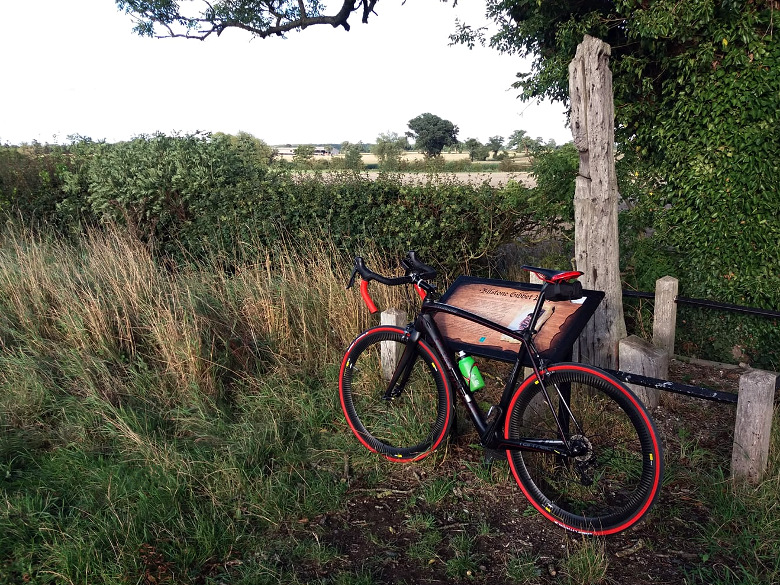 I'd intended to take a right along Barton Lane from Congerstone, which would have seen me arrive home on about 36 miles at a rough guess, but I got a call from work at Shackerstone. As it happened our Global Operations Centre had called the wrong person first for this particular issue, so I asked them politely to call the right person instead. However I felt sure that it would escalate up to me 20 minutes later, so I took the quickest route home from there and put my boot down a bit. Home on 33.02 miles, which takes me to 529.28 recorded miles in August, 0.72 short of target.
The weather looks iffy for the next couple of days, but the long weekend is looking good at the moment.
In the interest of maintaining the rigourous intellectual honesty for which I hope I'm renowned by now, I will state that I digitally removed two items of litter from the second photo.