I was able to leave work yesterday an hour earlier than on Tuesday, so I thought a 50-miler was in order. Set off at 16:05. Decided to go out through Coalville, Belton, Isley Walton then up over Swarkestone Bridge and west along the long road by the river, south of Derby. Got as far as Foston on 27 miles, which I judged would probably allow me to come back the quicker way after Melbourne and still clock up 50 miles, so I did a U turn at the roundabout and came back.
Properly dark by the time I came back through Hilton.
I have mental milestones on most of my routes – 15 miles to home from here; 10 miles from there – but I don't along the Melbourne / Coleorton route until I hit a pub 2.2 miles from home. As I passed it I realised that I was on course to be home on 49.96 miles, so I only had a mere minimum of faffing around to do to get it up to 50. I went up Heather Lane for a bit.
Home on 50.20 miles.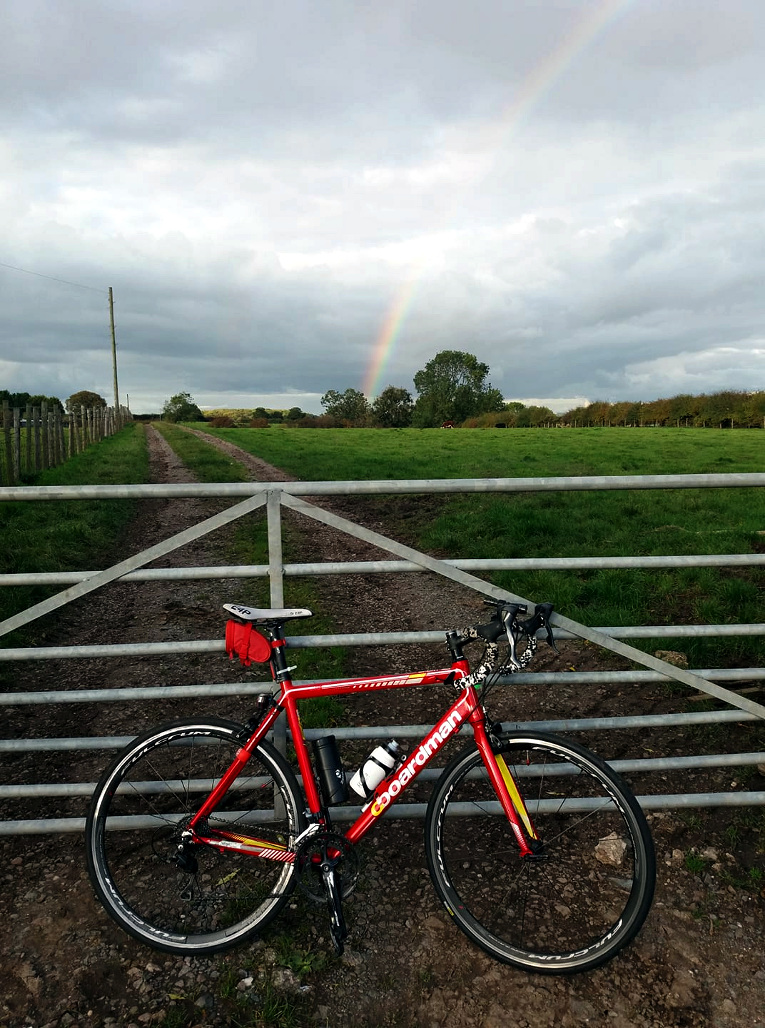 I took the Boardman, mostly because I'd hosed the Tricross out with GT-85 after it got wet last time and hadn't relubed it yet. Having taken the Tricross on the previous four rides I can say that the red one is definitely less sluggish. There's something comforting about the Tricross when you're out in the cold and dark; maybe because it feels more robust, perhaps just because it's a slightly more comfortable riding position. Perhaps because the bigger tyres spare you from the worst excesses of the road noise.
But the Boardman has a slightly keener appetite for hills and that's definitely a plus on the way back from Melbourne.
A little bit of light rain over the first hour; I was sort of expecting that from the scene I photographed near Belton (the clue being in the first four characters). But conditions dried up nicely after that.
I got three more hours out of my lithium rechargeable AAs in my DAB, thirteen hours in total. Exceptional.
233 this month.