Lovely weather again; warm, sunny and low winds. I left work as early as I could for a run out east. I entertained the idea of doing a post-work Fondo, to take advantage of the late sunset – but I could tell from a distant wind farm that I had a tailwind as I approached Six Hills, so I decided not to. I can do without a headwind on the second half of a long ride.
After 21 miles or so, I decided to turn back, but I decided to take a right turn to Ragdale first. I hadn't been along there so I thought I'd explore for a bit. Didn't go as far as the village of Ragdale itself. Turned for home after about half a mile. Came back the same way.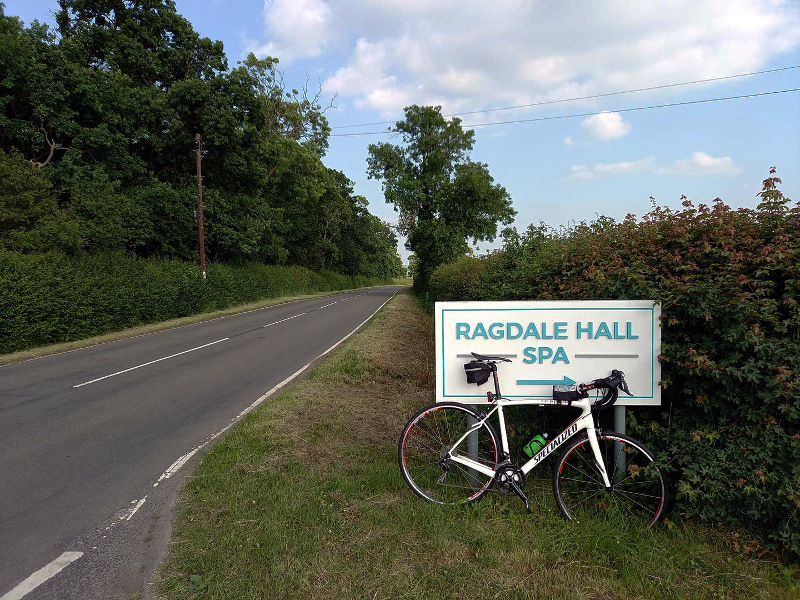 Really lovely out there, I was too warm early on but comfortable later when the temperature dropped.
Listened to Spain vs Slovakia on 5 Live. Before the game started, a Spanish pundit taking part in the coverage report that the Spanish public was apathetic about their national football team. He was asked how they'd respond if Spain won 5-0, and replied that they wouldn't. But they did! Later I listened to the first half of France vs Portugal. Even more entertaining.
I stopped at the Greyhound pub 18 miles from home on the way back, for the first time since the pandemic started. Very nice to be back there although I've rolled past it quite a few times. I must say, a packet of crisps and a half San Miguel definitely gave me a boost.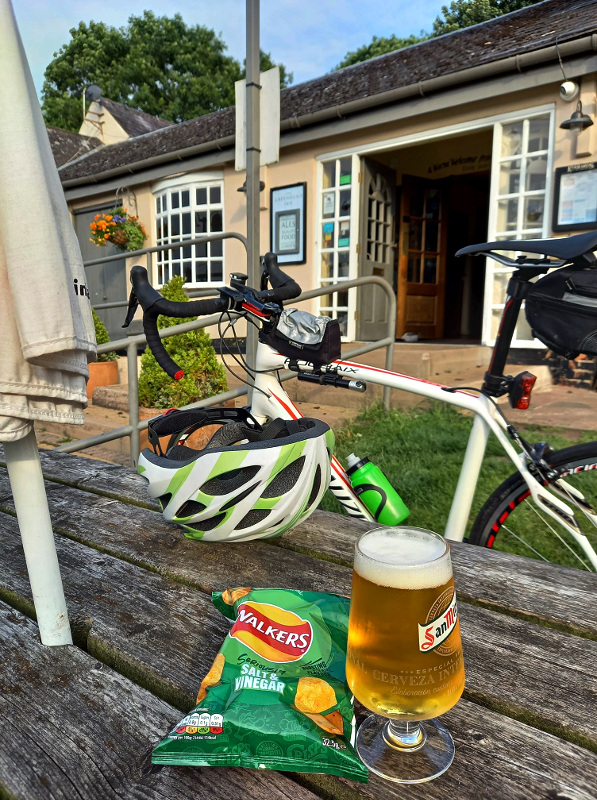 Glorious run out really. The moment I locked the garage door before making my way back into the house, it started to rain! Which I hadn't expected at all. Beautiful timing.
https://www.strava.com/activities/5518587221
44.27 miles, 424 this month.