The forecast for today removed its threat of rain, so I thought I'd have a leisurely 30-odd this afternoon. I did a Twycross Bypasser. An unusual variant, in which I did some of the roads in a different configuration would normally be the case.
Cloudy but quite warm, and intermittently sunny. Once again I stopped at San Giovanni for a crafty margarita.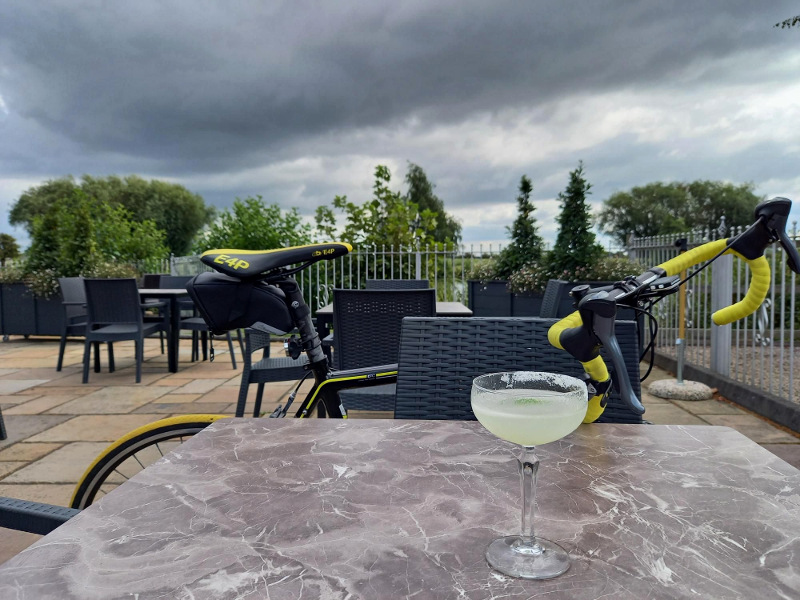 Forgot to resume GPS tracking after stopping briefly along Orton Lane so some of the track is a straight line. But I've done the necessary measurements on Google Maps and adjusted accordingly for the spreadsheet.
I was a little concerned to see glowering black clouds gathering a few miles in the distance with a few miles to go, although I was pedalling in bright sunshine at the time. Sure enough I did suffer light rain over the last mile or so. Bad timing you might think, but a few minutes after I'd put the bike away and made it into the house, it started coming down in bucket loads. I'll call it a draw.
https://www.strava.com/activities/5836337993
35.19, that's 201 this month.