A dry afternoon, just about warm enough for shorts (and how many of those are left in 2021?) so I went out on a bike after work.
Up through Thringstone and Belton, all pretty familiar stuff until I got to the junction at Long Whatton. Normally I'd take a left there and come back down Top Brand, or maybe go over to Melbourne. But I noticed a road sign to Loughborough and thought – why not? This took me along the A6, not the best time of day for it really with rush hour traffic going past. Don't think I'd ever done that on a bike, though I used to go that way sometimes in a car many years ago.
When I got into Loughborough I pedalled around aimlessly. All very suburban but quite pleasant. A bit of a change, anyway. I thought of looking for my ex-girlfriend's family home there, where I used to visit for weekends over 30 years ago. I know exactly where it is in relation to the main road off the M1, but not in relation to where I was. So I gave that up after a while and came back toward Ashby along the A6 again.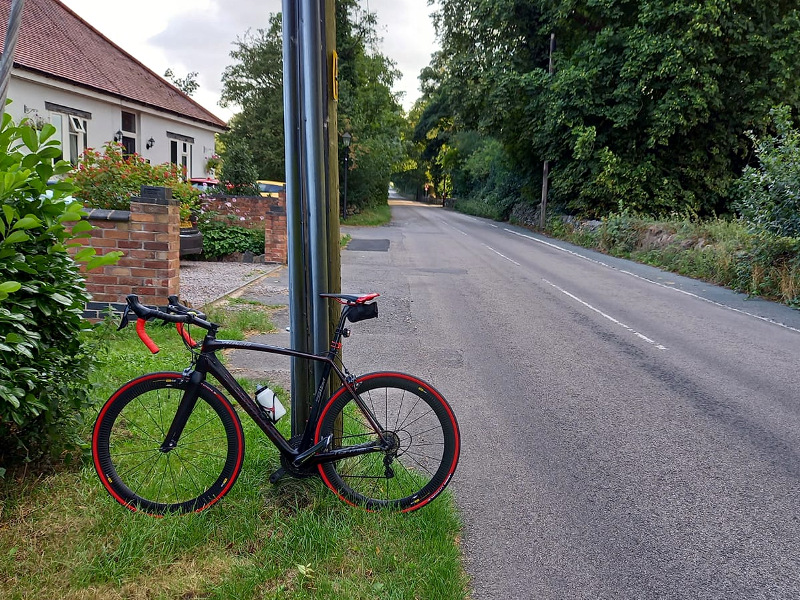 However instead of continuing all the way to the usual crossroads at Zouch, which would have been the sensible thing to do, I turned left for Shepshed, in a spirit of adventure. From Shepshed I followed a sign to Whitwick. I quite like having to find my way home along unfamiliar roads – but this was undoubtedly an error as this one took me through Oaks in Charnwood and Abbey Road, a route I always bypass to the north as it's a sort of rollercoaster of unwanted uphill climbing.
But the steep downhill curve near Charley Road was very exciting, I must admit.
Felt like a lot of work for 27.58 miles, but there it is.
https://www.strava.com/activities/5857906190
259 miles this month so far, more on Saturday I hope.
I think I'll have another nose around Loughborough some time soon but I'll pick a quieter time of day.