Left work fairly early and decided to do a Twycrosser – I haven't done a proper one for quite some time, having favoured the route that bypasses it to the west recently. I did a longish version, coming back east along Fenn Lanes – something I haven't done for even longer. I stopped off at my favourite bench at Sutton Cheney.
Got to Cadeby and decided to come home via the A477, rather than the quiet little road that runs parallel to it and comes up through the villages. Just for a change. Well after rush hour by this time so I thought I'd be safe enough.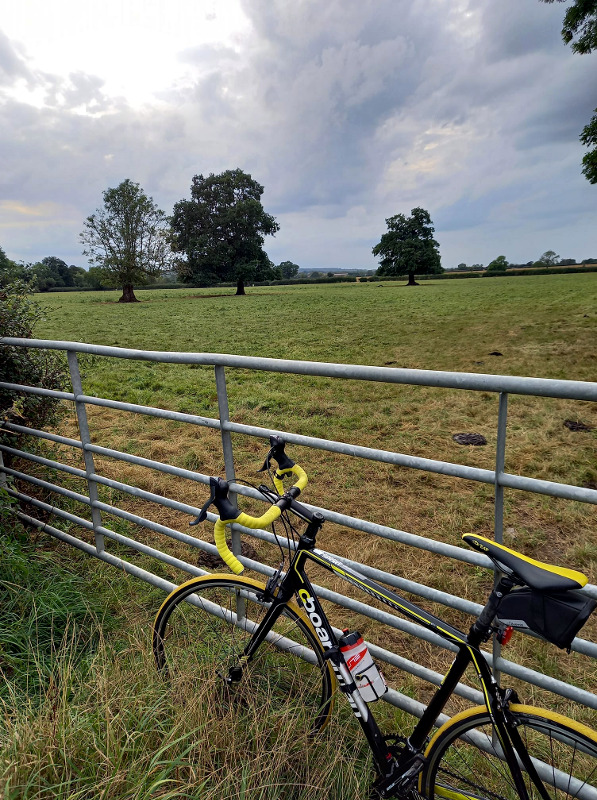 Took the second Boardman again because I finally got round to adjusting the angle of the right-hand shifter at the weekend, and wanted to check it. It's always been splayed slightly outward. Nice & straight now, and all's well.
A bit whiffy out there at the moment – some of the farms are spraying some sort of noxious stuff on the fields. I listened to a radio report on Saturday about the practice of using human waste as fertiliser so the smell was a little more troubling than usual.
Back before sunset, which now occurs before 7:30pm round these parts.
34.65, 271 this month.