A beautiful warm, sunny day today. Unfortunately time constraints and the irritating matter of being on call meant I couldn't make the most of it, but I did want to do 40 or so.
With the wind coming from the south, I had the idea of doing the southbound route for 20 miles or so then coming back. But I went a slightly different way and missed a turn; I realised I'd done this when I found myself approaching Barton in the Beans. But I pressed on down through Bosworth and Sutton Cheney, with the idea of joining the southbound route at Kirkby Mallory – which should have been easy enough to navigate to from there.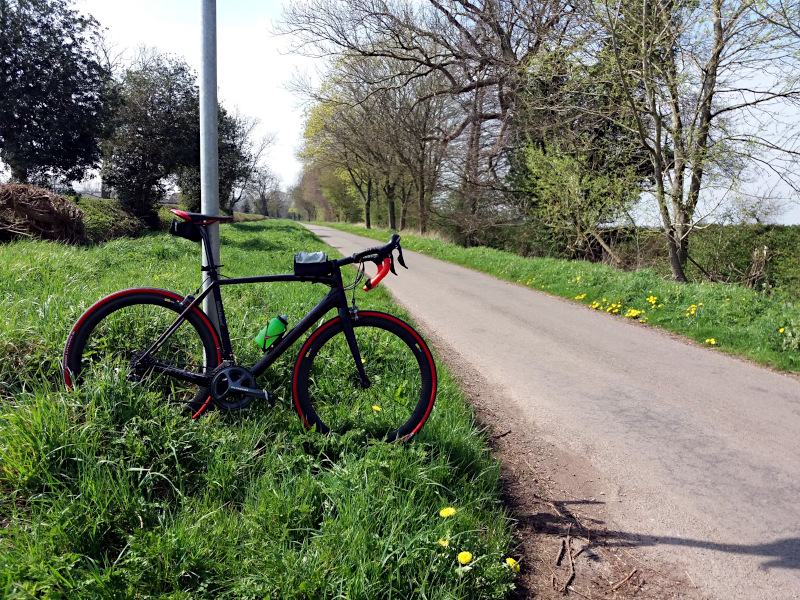 Unfortunately it wasn't – I thought it was a left turn along the A447 but it was a right. So I looped back to Cheney and decided to do something else. I went west along Fenn Lanes and did a reverse Twycrosser of sorts.
Stopped off at San Giovanni for an Old Fashioned.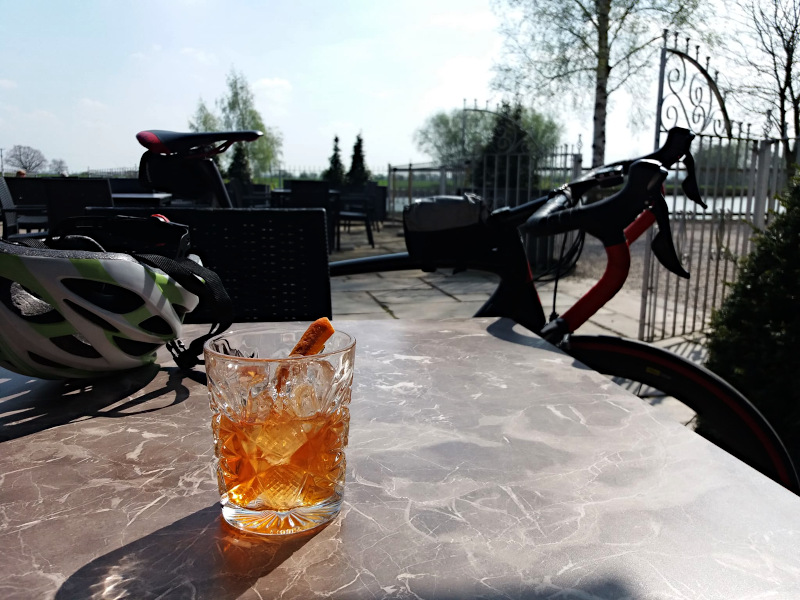 Very nice run out really, though I'd have loved to have done a longer ride. My inept navigation took me along some roads I haven't done very often. Happy to have given the S Works a run out as well, it hadn't been out of the garage since September.
I hadn't seen any discarded underwear on a bike ride for quite some time, but the drought is over – two pairs of women's knickers were sighted in the grass verge between Ibstock and Ravenstone, within a few feet of each other. I suppose the improved weather must have something to do with it.
Back on 43.37 miles.