More a case of a Fondo being an excuse for an afternoon off work than vice-versa, today. I just felt I needed to take a break from it. And it's only Tuesday.
The eastbound route was the obvious choice, with the wind coming from the NE. I did that for 24 miles, then I decided I needed to do something different. I remembered pedalling along a road called Long Lane a couple of years ago, with a nice view of Belvoir Castle in the distance – I knew it couldn't be far from there (a little to the north and east) so I set off in the appropriate direction.
The main part of the eastbound route after Six Hills runs along the crest of a long hill, and any of the northward turns off it involve a steep descent – as you can see from this section of a topographic map: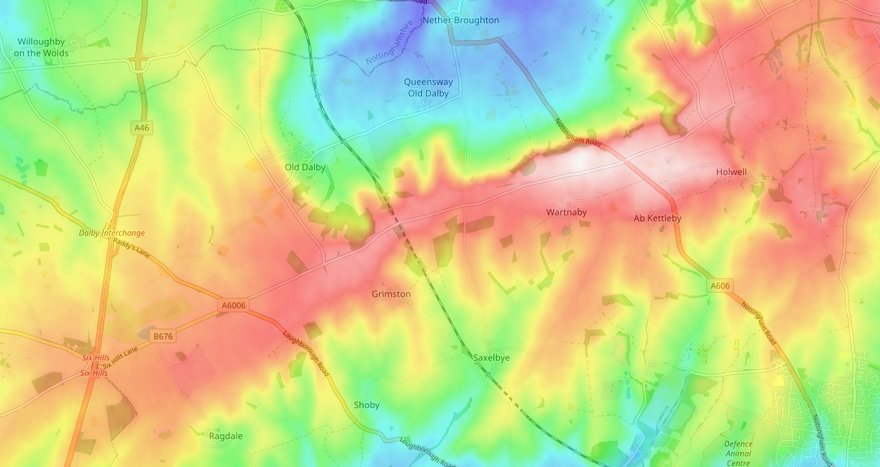 I took a north turn along Ostler Lane, and rattled down the hill at quite some speed. Fun! I arrived at a village called Nether Broughton, where I saw a sign to Nottingham, pointing up an A road. Should I have a bit of an adventure, and head off in that direction? I didn't. I continued my pursuit of Long Lane with the aid of Google Maps, but I gave up about two miles later. The route there looked too complicated and I was fed up of consulting my phone every few minutes. So I decided to take an easy looking route to the A road leading to Nottingham after all. I looped round via a village called Hickling.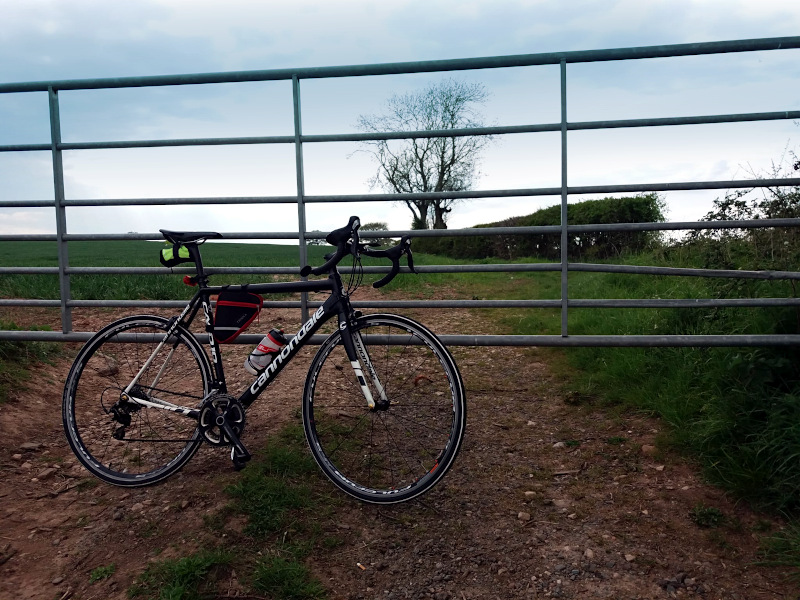 Then I stuck with the A road for a bit, and plotted a course from a bench while I had lunch that would take me to Wymeswold, from where I've navigated home many times (it's on the old eastbound route).
After I arrived at Rempstone I calculated that I'd be home on less than a Fondo distance so I detoured via Diseworth and that saw me home on 62.82 miles.
Quite a lot of new territory but not that interesting, and some of it was a bit suburban. A bit of an adventure I suppose but I was irritated by having to check Google Maps at regular intervals over the unfamiliar part. Nice weather today though. Intermittently sunny, completely dry and the wind wasn't strong.
Three of my last four rides have been Fondos, not sure I've ever done that before.
420 this month, 1628 this year. This time last year I'd done 1378, and the year before, 1160.