Decent weather, not too cold but with a possibility of rain in the afternoon. I set off just before 1100 to do some of the Lower Westbound route through Lullington and Edingale.
I got as far as Hill Ridware having done 25 miles, then decided to come back.
I actually wrapped up a bit too warm. Milder than I expected. Mostly sunny on the way out but patchy light rain and drizzle on the way back.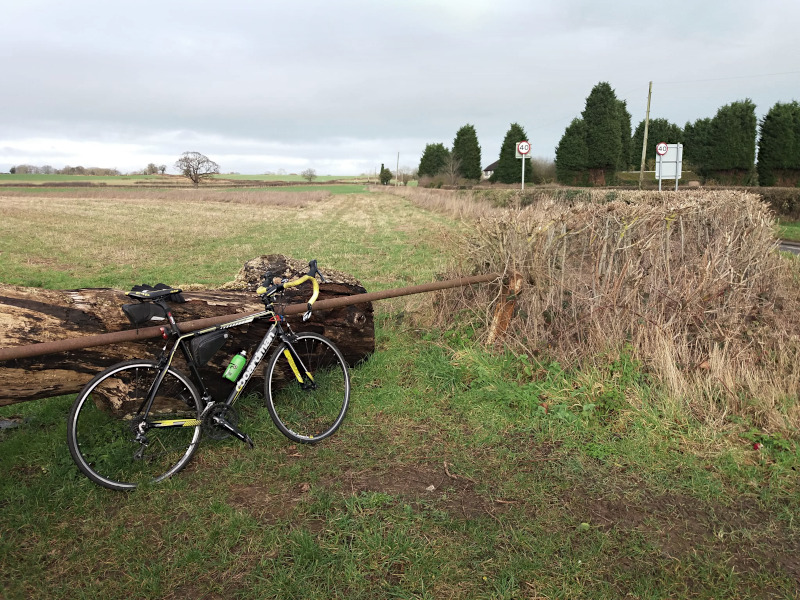 I was followed by a learner driver between Heather and Measham. I had about half a mile of visibly clear road in front of me, but she spent about ten minutes deliberating whether to overtake, and holding up a queue of traffic behind her.
I started a new audiobook, Ian Fleming's The Man With The Golden Gun. I read most of the Bond novels in the '90s but I skipped that one, because I'd already read it in the '70s. Nice to be reacquainted with it, it's a cracking story. Then I listened to footy on 5 Live, Chelsea vs Palace.
I don't often do a 50 mile ride without doing a fondo, but today was one of those days. Perhaps I should have but given the weather I don't feel as though I've missed out.
Back on 51.70 miles. 256 done this month. If I can get that up to 400 before February kicks in I'll be happy.