Not a lot of time today, but I wanted to do 20 or so to get the March campaign off to a modest start. A cold wind was blowing from the NE. I went up through Coalville toward Zouch, then turned for Long Whatton and came back down via Diseworth, Top Brand, Coleorton.
I didn't wrap up warm enough and I was too cold. But at least it was dry. Back on 20.52 miles.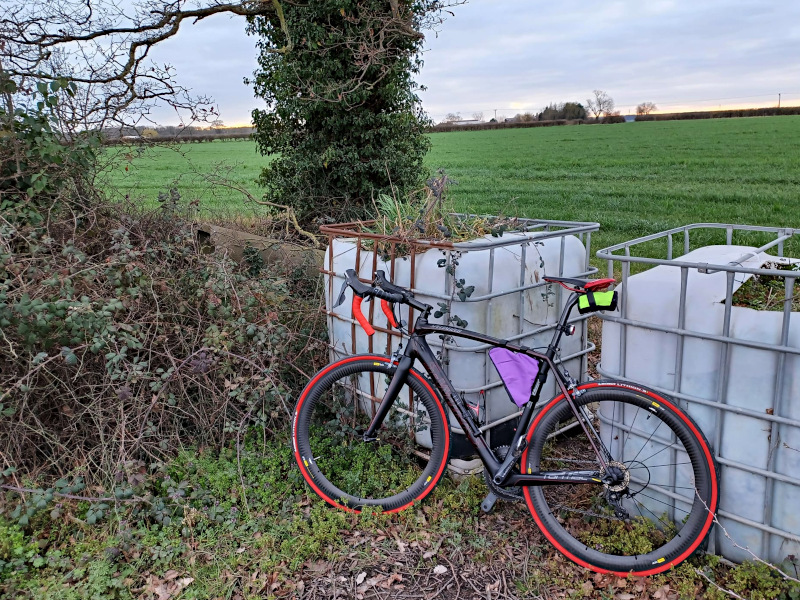 One thing I've noticed about the S Works is that it's much better geared, at least for me, than the X. I definitely find myself using a greater variety of gears over both chainrings, whereas on the X the big chainring doesn't get used that much. Something to think about if/when the time comes to replace the cassette.
Nice run out. The conditions weren't so hostile with a bit of a tailwind.
Note the flimsy-looking frame pack currently attached to the frame. It was very cheap, but it's very light. I had to truncate the velco straps with a hot paint scraper, they were far too long.