Didn't think I'd get an opportunity for a first ride back from my holiday today but the weather was relatively pleasant, so I took an extended lunch and did a Twycrosser. Didn't want to do more than 20 miles really as it was highly likely to rain later in the afternoon. I was half expecting to get rained on while I was out.
A bit windy. I ended up doing 26.36 miles. I picked up a very slight hail shower, and a few spots of rain but mostly it was sunny. I did see rain in the distance a couple of times, as captured in this pic at the Gibbet Post. But I dodged it successfully myself.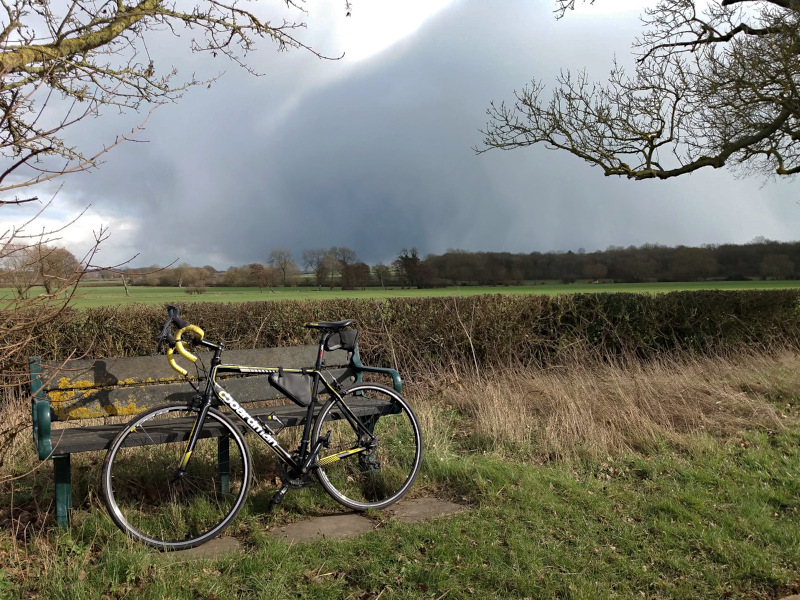 That's a mere 47 miles so far this month, and I think the March target (311) is a long shot given the weather outlook.