Wasn't going to go cycling today. The forecast was for showers in the afternoon and early evening. But I had a look at the rainfall radar forecast, which suggested I'd get away with it. So I went at about 1530. I did a Bypasser; a medium length version I guess.
Some time I must work out how many possible versions of a "Bypasser" or "Twycrosser" there are but anyway, this one went up to Ashby and down through Packington at the top, and along Atterton Lane at the bottom.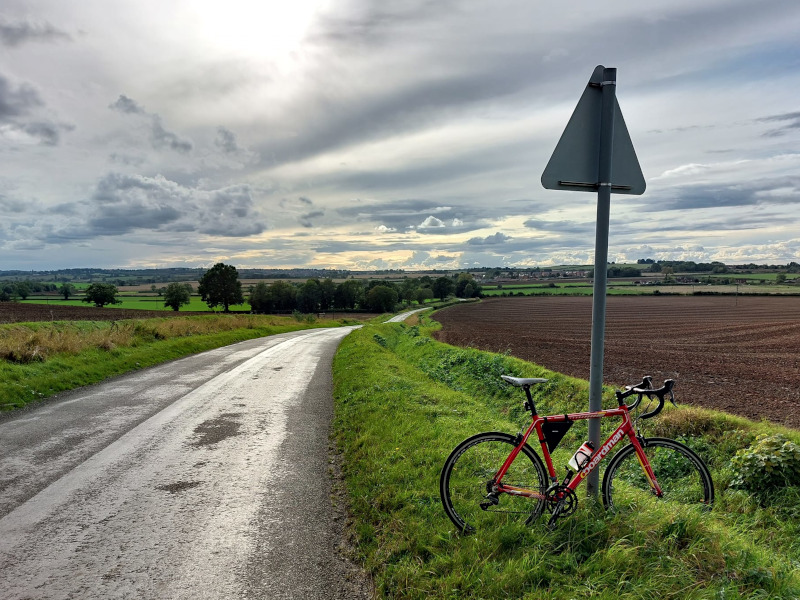 I thought I was going to escape untouched by precipitation until I picked up a few sporadic spots of rain near Carlton. No great hardship I thought, but five minutes later it was properly coming down. Not heavy, but not light either. But it only lasted ten minutes. I was wearing contact lenses again. I guess one big advantage of them is that they don't get pebbled by rainwater.
Shortly after I made the right turn for Heather off Odstone Lane, I was confronted by the most gobsmacking rainbow I've ever seen, in the last of the late afternoon sunshine. It was unbroken, perfect, vivid. And hypnotic; I couldn't stop gawping at it as I cycled in to Heather. Like a fluorescent arch straddling a dozen miles of the NW Leicestershire landscape.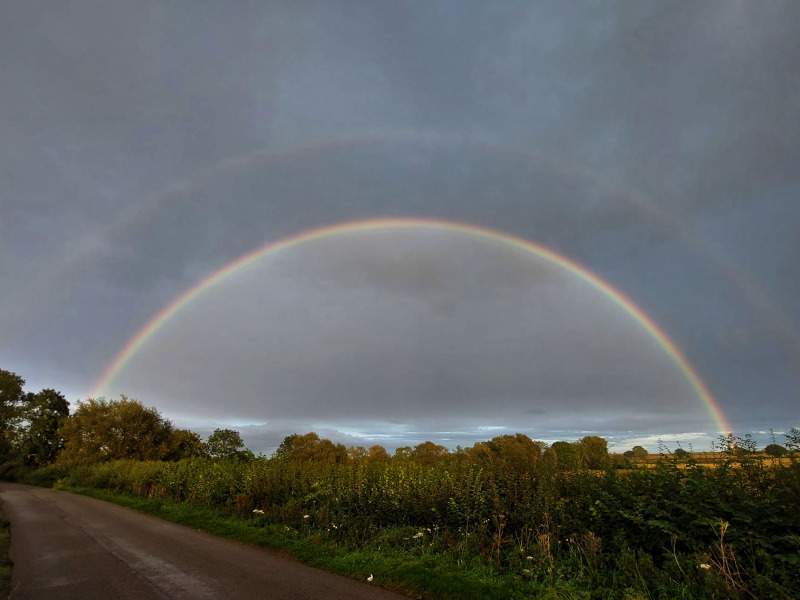 I did stop to take a pic but it had faded a little by then and I didn't do it justice. Every colour was individually distinguishable.
Had to give the bike a clean and wipe down back at the garage but that was quite therapeutic.
Back on 35.74.