Didn't feel I could afford to waste a dry evening, so I climbed aboard the Boardman straight after work with the intention of doing at least 40.
Started by heading up through Coleorton and up Top Brand, then left through King's Newton and up over Swarkestone Bridge. From there I went west along the A road along the river, but not very far. I had a brief excursion along Sinfin Lane where I took this pic at a bridge over the Trent and Mersey Canal. Then, since I'm still on call, I came back.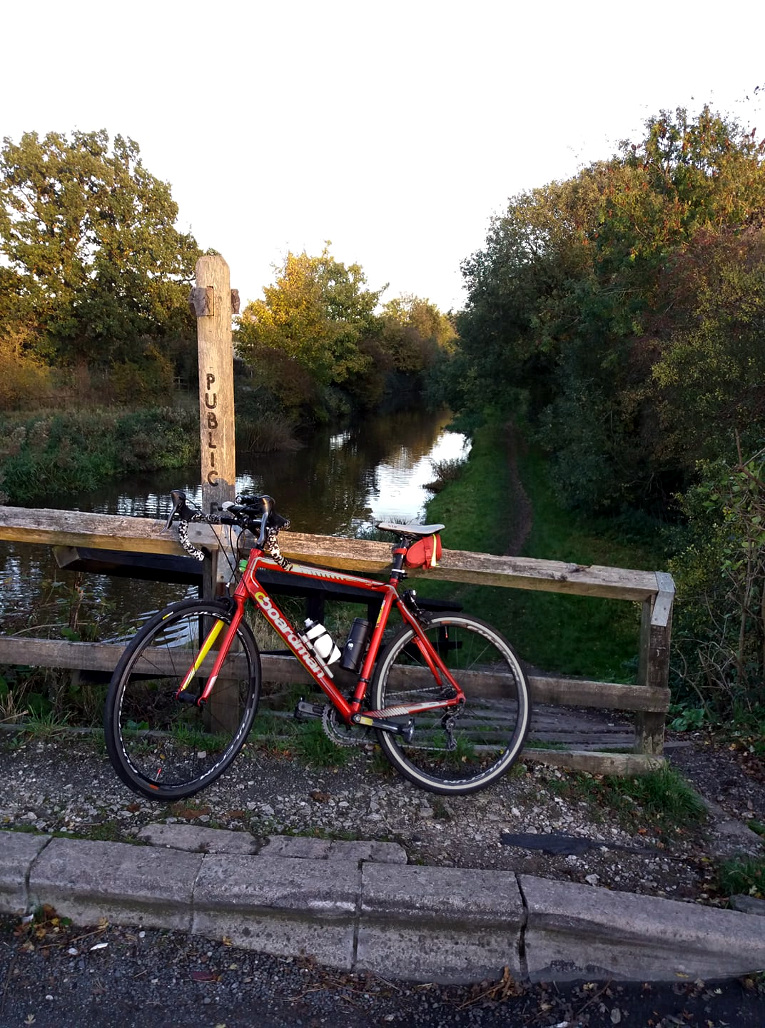 I must admit the lure of home was quite strong as I passed within a couple of miles of Chez Moi but I'd only done 26 miles, so I resisted it. I went over to Packington, down to Snarestone and Swepstone then back through Heather.
For some reason a long stretch of Measham road was absolutely cobbled in clumps of mud, some of them a hazard to navigation in the dark. I felt the front wheel kick sideways a touch once or twice as it collided with them. Almost wished I had a cycle helmet on!
Realised I was destined to do a touch less than 40 miles as I neared home, so I did a lap of local roads. Home on 41.35 miles.