I was only going to do about 30 today, but the weather was sunny and mild. A light / moderate wind was coming from the west and I thought I'd cross off another two of the neighbouring counties by going up through Melbourne (into Derbyshire) then west along the Beloved A Road, followed by a dip south into Tutbury (and into Staffordshire). I did that, but looped up long Top Brand first before looping back down through Breedon. Not sure why, really. Just not concentrating probably.
There is in any case a much quicker way to get into Staffordshire from Chez Moi (to No Man's Heath and back) but I fancied a run along the A road.
I came back the usual way through Melbourne and Coleorton which meant that I had to face Rotter's Rise, but I had doped myself with a Double Decker 2 miles earlier.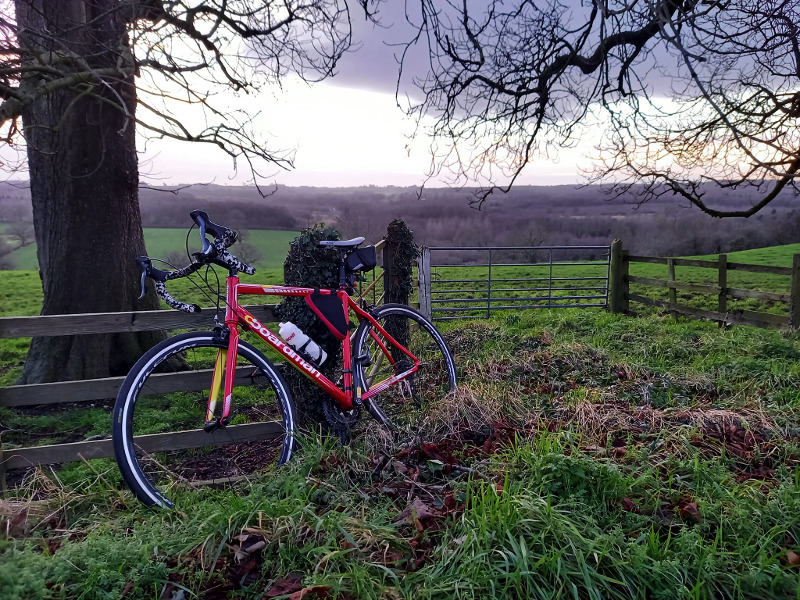 Listened to the FA Cup on 5 Live. I suppose Morecambe holding onto their lead against Tottenham was too much to hope for.
Sunny for the first couple of hours, cloudy later. Back half an hour after sunset with a bit of daylight clinging on. 52.05 miles.