Pretty good conditions for cycling today really, other than the temperature. Sunny, low winds, dry. The roads were a bit wet but not annoyingly so. I left work earlyish, to take advantage of the 26 minutes of afternoon daylight we've gained over the last few weeks. Did a Twycross Bypasser, coming back through Sibson, which I haven't done for a while, then along Gibbet Lane.
It was 5pm as I pedalled along the long, quiet, tree-lined lane between Sheepy and Sibson. So very atmospheric in the last of the daylight.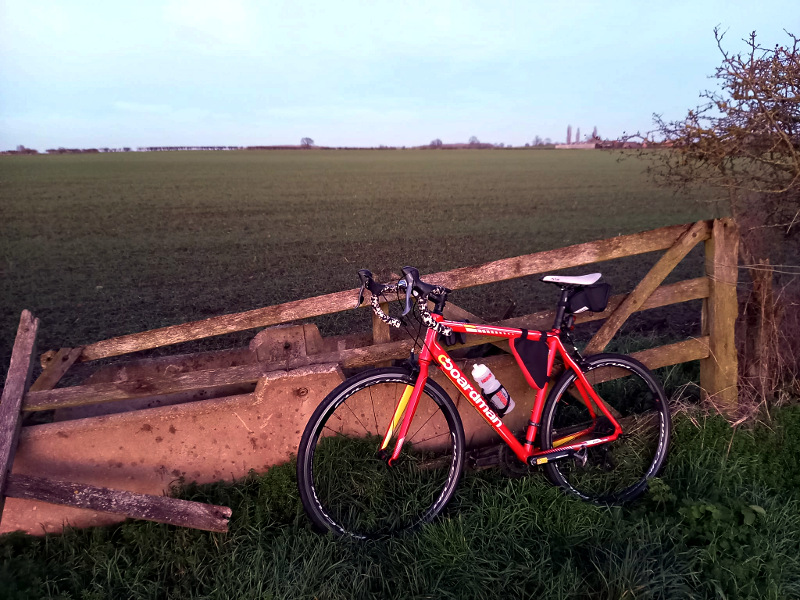 I actually took this photo after sunset. My phone has managed to conjure up a sort of synthetic sunny day scene. Odd.
Nice views of Ursa Major and Orion after darkness had fallen. Listened partly to 5 Live, on a day the news has taken a turn for the surreal. I'm sorry to say the BBC are playing their listeners like a cheap violin, in my humble opinion of course. But mostly I listened to a few more chapters of Colonel Sun. Still very good.
Back on 30.50 miles.
https://www.strava.com/activities/6513237144
Four rides already in 2022, and 182 miles done.