The weather forecast over the next week or so is a bit dismal so I wanted to do 30 or so after work today, while it was sunny and dry. Quite a strong wind coming from the east though. I set off on the eastbound route with no definite plan.
I did the eastbound route for eight miles, then turned left along Smithy Lane. But when I got to the T junction at Long Whatton I just turned right and joined the southbound route again.
I must say the headwind really was annoying, not only in that it made me work harder, but also in that it made the bike a bit unstable. Quite a stiff breeze.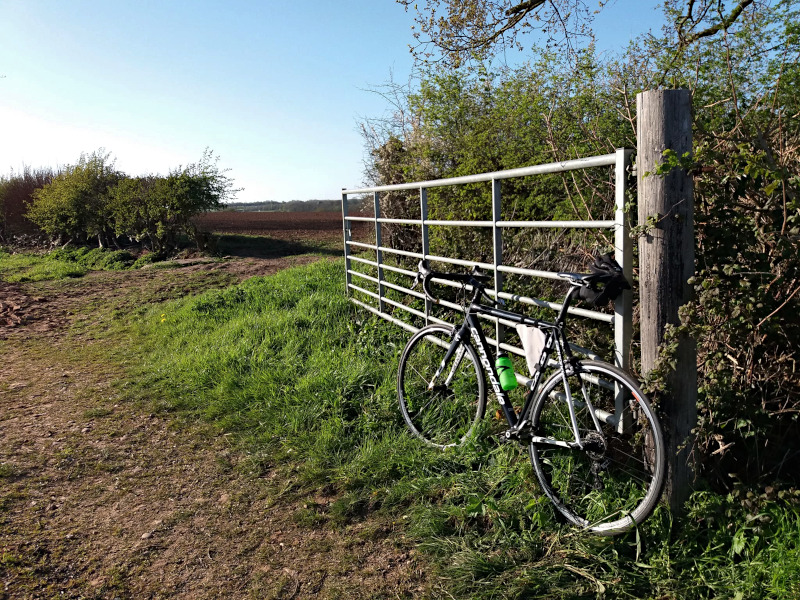 At Stanford I took a left turn I'd been meaning to try for a while. Nice to do something a bit different I suppose but it was not a pleasant experience overall – an uphill climb combined with a poor road surface and a headwind, and surprisingly popular with the motoring community as well. That took me to Ashby road where I turned left for home. What a relief to have a smooth road and a strong tailwind.
I came back through Long Whatton and down Top Brand. Quite a nice run out in the sunshine over the second half.
I listened to 5 Live, then a Corduroy best-of album called In Mini. Some of their tunes sound a bit like game show theme tunes, but that's part of the fun.
Back on 32.52 miles.