The colourful black / red bar tape on my S Works had started to look a bit frayed and tatty, so I have replaced it with some generic and cheap dark grey tape from Amazon.
I didn't do a perfect job and it doesn't look as good as the old tape did before it wore out. But it'll do for now. I used red insulating tape to finish it off as a sort of cursory nod to the colour scheme.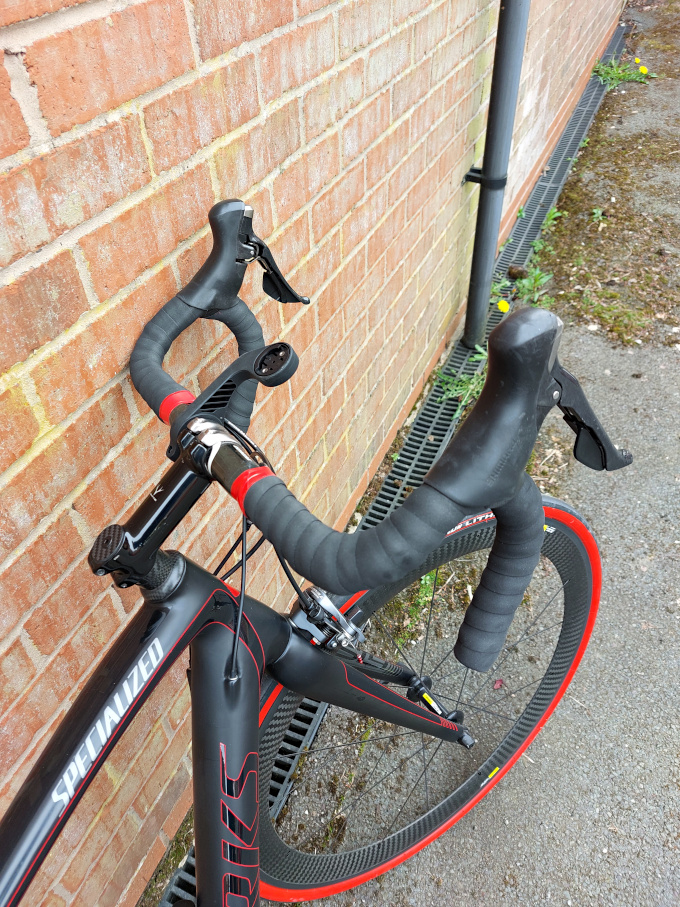 Please excuse the weeds, they belong to a neighbour.